The Handcrafted Gift Phenomenon
From Giftypedia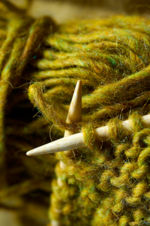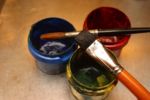 There is a renewed interest and appreciation for the handcrafted gift; that which is homemade and a custom creation for their recipient. Gift giving is all about finding just the right gift for an individual. A handmade gift reveals that you put more thought and time into your gift. For this reason alone, the gift will be more appreciated - or will it? Below are some pros and cons to keep in mind as you consider your options:
Pros
Cons

Your time spent. Projects can take 2 to 3 times longer to complete than anticipated.
Cost for supplies with no guarantee of positive results. You may end up having to buy something anyway at the last minute.
Unsure if will they like it or if it suits their taste – otherwise, it may end up in their next yard sale.
The recipient may feel they have to keep it forever, wear it or display it in their home.
Possibly perceived as being a cheaper alternative to the traditional purchased gift.
Ideas for Gifts You Can Make Yourself
Related Links