Anniversary Table
From Giftypedia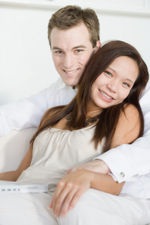 Wedding Anniversaries are a time for a couple to celebrate their love and the time they've spent together as man and wife. Traditionally, gifts are given to each other and to couples celebrating an anniversary. The Anniversary Table can be a useful guide in deciding what types of gifts to give for each anniversary. The Table includes both the Traditional Anniversary Gifts and the Modern Anniversary Gifts.
If you're looking for an anniversary gift for your girlfriend or boyfriend, the Giftypedia has put together a Dating Anniversary Table for couples who are dating and want to celebrate their anniversaries.
Traditional and Modern Anniversary Gifts
Anniversary
Traditional Gift
Modern Gift
Anniversary
Traditional Gift
Modern Gift
1st
Paper
Clocks
30th
Pearl
Diamond
2nd
Cotton
China
31st
-
Timepieces
3rd
Leather
Crystal, Glass
32nd
-
Conveyances, Vehicles
4th
Fruit, Flowers
Appliances
33rd
-
Amethyst
5th
Wood
Silverware
34th
-
Opal
6th
Candy, Iron
Wood
35th
Coral
Jade
7th
Wool, Copper
Desk Sets
36th
-
Bone China
8th
Bronze, Pottery
Linens, Lace
37th
-
Alabaster
9th
Pottery, Willow
Leather
38th
-
Beryl, Tourmaline
10th
Tin, Aluminum
Diamond Jewelry
39th
-
Lace
11th
Steel
Fashion Jewelry
40th
Ruby
Ruby
12th
Silk, Linen
Pearls
41st
-
Land
13th
Lace
Textiles, Furs
42nd
-
Improved Real Estate
14th
Ivory
Gold Jewelry
43rd
-
Travel
15th
Crystal
Watches
44th
-
Groceries
16th
-
Silver Holloware
45th
Sapphire
Sapphire
17th
-
Furniture
46th
-
Original Poetry Tribute
18th
-
Porcelain
47th
-
Books
19th
-
Bronze
48th
-
Optical Goods
20th
China
Platinum
49th
-
Luxuries
21st
-
Brass, Nickel
50th
Gold
Gold
22nd
-
Copper
55th
Emerald
Emerald
23rd
Imperial Topaz
Silver Plate
60th
Diamond
Diamond
24th
-
Musical Instruments
75th
Diamonds, Diamond-
Like Stones, Gold
-
25th
Silver
Silver
80th
-
Diamond, Pearl
26th
-
Original Pictures
85th
-
Diamond, Sapphire
27th
-
Sculpture
90th
-
Diamond, Emerald
28th
-
Orchids
95th
-
Diamond, Ruby
29th
-
New Furniture
100th
-
10-Carat Diamond
History / Origins of Anniversary Table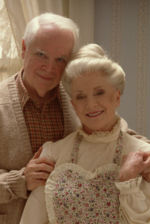 While not much has been documented about the Anniversary Table, historians have traced the silver (25th) and gold (50th) anniversaries to medieval Germanic Europe. It is said that the husbands presented silver and gold garlands on the appropriate anniversary, to their wives.
References have also associated the 5th wedding anniversary to the material wood, beginning around 1875.
In 1937, the American National Retail Jewellery Association created a list which associated a material with each year anniversary up to the 15th, then every 15th year up to the 60th. This is known at the Traditional Wedding Anniversary Table.
The Modern Wedding Anniversary Table seems to have been created by various commercial companies over the years. These list have been combined and introduce more contemporary gift ideas. This list also covers every year up to the 100th anniversary.
Substitutes for Furs (13th)
Substitutes for Ivory (14th)
Related Guides