History of Friendship Day
From Giftypedia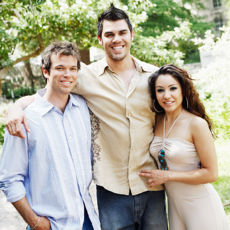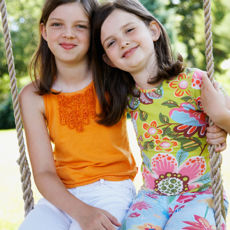 In 1935, the United States Congress proclaimed the first Sunday in August as National Friendship Day. Since that time, Friendship Day has become an annual celebration and has spread around the world.
Friendship has different meanings to different people. Friendship can be unconditional love, companionship, a trust in another individual who will not hurt you, a lasting relationship that can weather all types of life's up and downs. A person's definition of friendship is many times based on the experiences they've had with others.
While there is not much directly written on the history of friendship, you can find folktales and mythological legends that show friends and friendship have been valued since the beginning of the civilized world.
Mankind is naturally a social creature and we love to make friends. Knowing that friends play an important and vital role in our lives, it seems perfectly fitting that a day is dedicated to this relationship.
Other Friendship Holidays and Observances...
International Friendship Month is in February
Old Friends, New Friends Week is the third week of May
Best Friend's Day on June 8th
International Friendship Day also on the first Sunday in August.
Women's Friendship Day celebrated the third Sunday in September.
Additional Facts About Friendship...
Winnie the Pooh was named the World Ambassador of Friendship in 1997.
The yellow rose is the floral symbol of friendship.
Famous Quotes About Friendship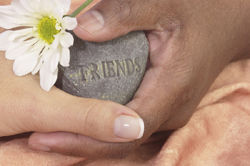 "A real friend is one who walks in when the rest of the world walks out." - Walter Winchell
"Don't walk in front of me, I may not follow - Don't walk behind me, I may not lead - Just walk beside me and be my friend." -unknown
"The only way to have a friend is to be one." - Ralph Waldo Emerson
"The most I can do for my friend is simply to be his friend. I have no wealth to bestow on him. If he knows that I am happy in loving him, he will want no other reward. Is not friendship divine in this?" - Henry David Thoreau
Related Guides