Tips for Personalizing Gifts
From Giftypedia
With the ability to personalize gifts, comes a way to add a special touch to any gift idea. The giver can show their creative side and give a gift that will last a lifetime. In personalizing a gift you can also avoid making a gift giving mistake. Just the added personalization turns a simple gift or a small gift into a much more memorable gift to the recipient.
Here's some ideas for giving a personalized gift along with some helpful tips when ordering personalized presents to consider.
Ways to Personalize a Gift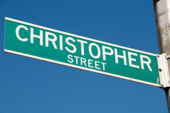 Personalized gifts can be engraved with names, dates and/or a special message for the recipient. Having the recipients initials monogrammed or a special date or event embroidered on a gift is also a way to personalize a gift idea. You can also add a photo of family, friends, a beloved pet, or even their house or neighborhood to many types of gifts. A variation of the photo theme can be employed by turning one of their cherished photos into a pencil sketch, a black and white classic, or by using photo software to turn the photo into a retro or modern style.
Types of Personalized Gifts
Many different types of gifts can be personalized. Some popular personalized gifts are pens, mugs, picture frames, plaques, mouse pads, jewelry and watches - even champagne flutes and wine glasses. However, with the advances in personalization technology, clothing, throw blankets, puzzles, even a replica of a famous piece of art can be personalized.
When to Give a Personalized Gift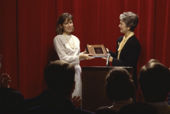 You can give a personalized gift for any occasion or holiday. Many times, a personalized gift is given in remembrance of something special about that particular occasion or holiday. Occasions like
retirement
,
birthdays
,
graduations
,
weddings
and
anniversaries
, the
milestones
in a persons life, are frequently gifted with a personalized present.
Personalizing a back to school gift or an office gift is an great way to turn an ordinary, practical item into a special gift. Adding your guest's name to a party favor is an inexpensive touch that brightens up any party.
First holidays are also excellent opportunities to commemorate the day with a personalized gift. Many times a personalized gift is given in business for accomplishment and thank you gifts.
Favors for weddings or graduations are often personalized as well. Gift tags featuring the Bride and Groom's name, make a thoughtful gift for the wedding guests.
Tips for Ordering Personalized Gifts
Shop around. Pricing for personalization can differ greatly from merchant to merchant. For example, some charge per letter, others charge per line, while even others will do some personalization for free.
Check for turnaround times. Personalization can add several days to the delivery of the gift. Make sure your gift will still be received when needed.
Ordering online can help ensure you will be getting what you want. Some websites now have the ability to preview what your personalization will look like before you order.
Triple-check your check spelling, dates and desired wording -- the retailer will personalize it exactly the way you specified. Many retailers will not correct misspelled words and (most will not accept returns on personalized items, see below).
When personalizing with a photo make sure to send high quality photos or files so that you have get a high quality finished product.
Review the return policy before you buy. Many times personalized items cannot be returned unless the gift has an issue that is not your fault -- they mis-transcribed what you gave them or the item was damaged during shipping.
If ordering online, make sure to order from a trusted website.
Related Guides