Jack and Jill Bridal / Baby Showers
From Giftypedia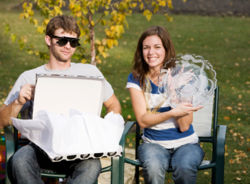 A Jack and Jill Shower is basically a co-ed shower. The traditional showers that often involve just women are now being replaced with a more contemporary twist to involve the men. They can also be family-friendly for those friends that have children. These types of showers are often casual, and can have many different themes.
Before planning a co-ed shower it is always a good idea to check with the couple to make sure this is the type of event they would like to participate in. Having a guy-friendly shower is a great way for the couple to share in the celebration with all of their family and friends.
Tips for Planning a Jack and Jill Shower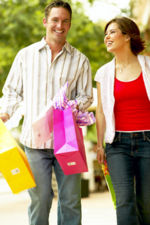 When planning a couples shower many factors need to be considered, but the most important is not to plan it when any major sporting event is taking place. The shower is not intended to be a surprise, so your best bet is to check with the bride and groom or expecting parents to see when they are available. Typically Jack and Jill Showers are held anywhere from two months to two weeks before the event.
Selecting a Co-Ed Shower Theme
Most Jack and Jill Showers are casual unless otherwise noted on the invitation. Choose a theme for the party that both the males and females would enjoy. Some examples of co-ed themes would be...
Co-ed Bridal Shower Themes
Co-ed Baby Shower Themes

Stock The Bar
Bon Voyage
Electronics and Gadgets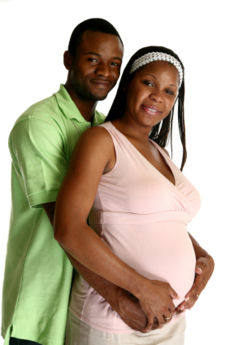 Location
In selecting a location for the shower consider the theme, the time of year and the number of attendees. Having the shower in a backyard, or the couple's favorite restaurant, is perfectly acceptable. Renting a hall, or even having the shower at someone's house are possibilities. Choose a location that is comfortable for all who will be attending.
Do You Give Gifts at a Jack and Jill Shower?
Yes, you would bring a gift to a Jack and Jill Shower unless the invitation states no gifts. Gifts for a co-ed wedding shower should be gifts that the couple would use. More traditional items or gift cards are the most popular gift ideas for the co-ed baby shower. If there is a theme to the shower, gift ideas related to that theme can be given. Typically couples will have a gift registry to help in choosing a gift for the shower.
Should I Have a Couples Shower?
This can be a controversial topic when it comes to planning a Jack and Jill baby shower or bridal shower. Ultimately, it is the decision of the party planner and the couple for whom the party is for. Here are some Pros and Cons to keep in mind when making this decision.
Pros
Cons

Having the husband's or fiancé's friends there could make the outing more enjoyable for him.
If within your group of friends you know each other mostly as couples, then having everyone involved could be more fun.

Many couples have kids and may have trouble finding sitters. This would mean either planning a kid-friendly shower, or you'd have couples who can't make it.
Guys tend to mostly talk about sports and work and this could take attention away from the event.
Some guys do not want to attend and may not want to get involved in the games/activities you are planning. If your group of friends consists of mostly these types, then it might be best to avoid inviting the couples to keep a more fun atmosphere.
Related Guides