Windowpane Picture Frame
From Giftypedia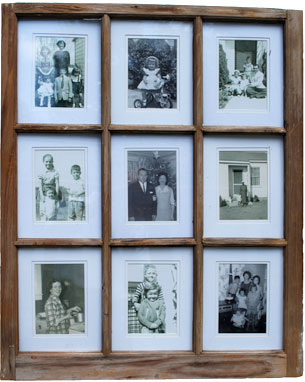 In this age of green and recycling, some creative do-it-yourself gifts have emerged. Things normally trashed are being transformed into extraordinary gifts. This DIY old window picture frame project involves taking an old window and transforming it into a photo collage picture frame.
Who is it For?
Old windows have character and add interest to your photographs. A windowpane picture frame creates a vintage look suitable for a mountain home, a lake cabin or today's casual décor. It is also a wonderful way to preserve part of an old home that is being demolished - perfect for a family reunion!
If you are looking for a sentimental gift for someone special, a windowpane picture frame showcasing photos full of memories will be endearing to your recipient. A recycled window with chipped paint and multiple imperfections adds to the nostalgia. Or, if you want something more traditional, or even whimsical, an old window picture frame can be scraped and painted to match any style and any décor. The possibilities are endless.
What to Do
First, you must locate an old wooden window. You may have one laying around in the garage, storage shed or attic, especially if you have a handyman in residence. If not, local thrift shops, salvage yards and flea markets are good places to look. Try to find one with the glass intact, but if you can't, you can always have glass cut to fit the panes at your local glass shop. These old window sashes usually have 6 or 9 panes.
Supplies
Tips

Old wooden window
Dropcloth
Paint stripper, Paint scraper or Putty knife
Sandpaper
Blue painters tape
Newpaper
Ruler
Exacto knife or scissors
Spray adhesive, Double-sided tape or glue
Construction paper in desired background color
Foam board or cardboard
Picture hanging hardware
Paint (optional)
Mat board (optional)

Decide on a theme for your picture collage. Choose pictures commemorating a special occasion or event - a wedding, an anniversary, birthday, or perhaps scenes from a memorable vacation. If you are looking to create nostalgia, consider using all black and white photos.


If you want all of the images proportional, have the photos enlarged to the preferred size.


For a more professional look, have mats cut for each picture using the same color mat board.
Directions
Prepare the Window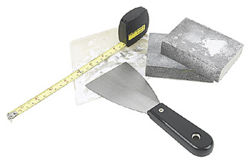 Place the drop cloth under the window.
Remove any old hardware.
Tape off the edges of each window pane with painter's tape and protect the glass with newspaper secured with the tape.
Scrap off unwanted paint with a putty knife. For windows with multiple layers of paint, you may need to use paint remover. Always follow the manufacturer's directions.
Sand with medium grade sandpaper.
(Optional) Paint the window with a light coat of paint. Let dry. Apply a second coat, sanding lightly between coats. Allow to dry.
Create your Collage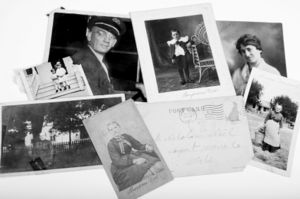 Select the photographs you wish to use – you will need as many photos as there are panes in your window.
Measure the openings of your window panes. Note: measurements may vary slightly in old windows.
Cut pieces of construction paper to fit the exact measurements of each opening. This will be your background if the pictures are different sizes.
Place desired photos on backgrounds using spray adhesive, double-sided tape or glue.
Arrange the photos in each window pane and secure with painter's tape.
Cut a piece of foam board or cardboard to cover the entire back of the window securing with a staple gun or tape.
Attach the wire from a picture hanging kit to the back of the window frame according to the manufacturer's directions. For safety, make sure you purchase a hanging kit according to the weight of the window. Be sure to attach the wire high enough on the back of the window so it will not tilt forward due to its weight.
Once you have completed your Windowpane Picture Frame, you will feel great about salvaging something destined for the landfill. And, you will created a unique conversation piece!
Related Guides