Personalized Coupon Book
From Giftypedia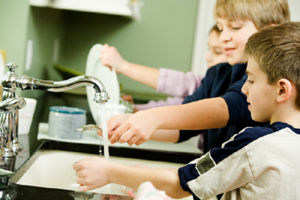 [edit]
Who is it For
There is nothing quite as sweet as receiving a handmade coupon book from a child. Coupons may range from "one free hug anytime" to "will take out the garbage for one week". When made by a child, a coupon book is a thoughtful gift to a parent, grandparent or sibling, and is a perfect homemade gift for Mother's Day or Father's Day. It also teaches a child to be giving of themselves and their time.
If a husband/wife or boyfriend/girlfriend takes the time to make a handmade, or even computer generated coupon book, it can be a very thoughtful gift to their significant other. It can be simple with offers for a foot rub, a kiss, or an offer to take over a chore for the other. It could also be seriously romantic or even racy. The time and effort put into it will not be overlooked, and truly appreciated by your loved one.
[edit]
What to Do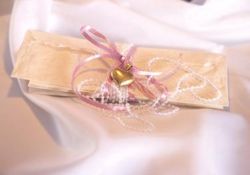 Handwrite, or use your computer, to put together a coupon book full of conveniences that they can redeem throughout the year. Some coupon ideas include the following:
free babysitting
house cleaning
yard work
home cooked meal
car washing
Or for intimate relationships, create a romantic coupon book with ideas that are more personal, such as:
back massage
candlelit dinner
night on the town
night of romance
or even a get out of trouble pass.
Click here to view some of our pre-made and printable love coupons.
[edit]
More Do It Yourself Gifts