Gift Exchange Games
From Giftypedia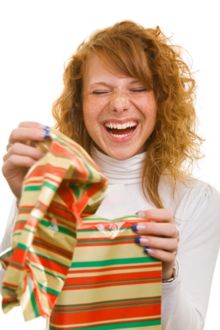 Gift exchange games are all the rage for holiday parties. Since Christmas parties and gift giving are practically synonymous, gift exchange games add to the festivities providing entertainment for what could be the most subdued part of the party. When you think about it, most people already have everything they need – and if they want something, they buy it for themselves. For this reason, many are breaking tradition and planning gift exchange games for the holidays.
Holiday Parties
While it may be easy for small gatherings to draw names to exchange gifts, it becomes more difficult for the larger party. What about gatherings where people don't know each other well? Avoiding the awkwardness of holiday gift giving between strangers and eliminating the risk of an inappropriate gift are good reasons to break with tradition. Liven up your celebration by making the giving of gifts the most memorable part of the party. Your guests will thank you!
Families Join In
Families are opting for gift exchange games for the holidays to relieve financial stress. If you have a large family, you know well how difficult and expensive it can be to purchase gifts for everyone. So why do it? With a little planning, a gift exchange game will give everyone the relief they need, plus help to make the holidays more memorable.
In the Workplace
Gift exchange games are perfect for holiday parties in the workplace. Secret Santa is one such popular game. Staff members draw the name of one of their co-workers. They then shop for this person. Small gifts are left in secret for their recipient culminating in a party where their Secret Santa identity is revealed. These small gifts can be designated to be thoughtful gifts or even gag gifts, depending on the theme of the gift exchange.
Types of Gift Exchange Games for the Holiday Season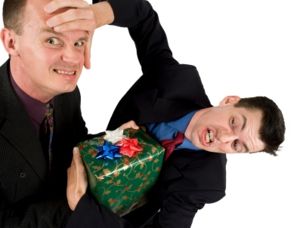 For a gift exchange game, each guest brings one gift and leaves with one gift. If desired, a price range can be set to assure the gifts are of similar value. There are various themes and types of gift exchange parties that will suit the most extravagant to the cheapskate. A holiday party without a gift exchange loses some of the festive atmosphere - and suddenly doesn't seem as exciting. So if you are looking to do something creative for your holiday get-together, check out these popular games. And, you can add your own spin to these gift exchange games:
Popular Game Variations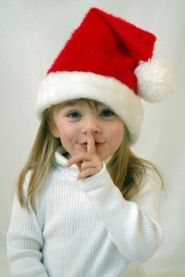 Adapting the gift exchange game for children
Setting a price limit for the gifts
Type of gifts – thoughtful, gag, practical, useless, regifted
Number of times a gift can be stolen
Allowing the gifts to be shaken prior to choosing
Adding a few very desirable gifts to heighten the competition
Prizes for the worst, most fought after, most creative gift...
Creating a theme for the gift exchange
Related Guides