Chocolate Spoon Favor
From Giftypedia
These homemade chocolate covered spoons can be used to stir a cup of coffee or a glass of warm milk to make a cup of hot chocolate; they can be used while eating a bowl ice cream, or they can be enjoyed by just licking the spoon. These DIY chocolate dipped spoons are the perfect favors for Fall or Winter weddings and they also make great budget-friendly Christmas gifts, just put a few spoons in a nice mug and add some gourmet coffee or hot chocolate.
Supplies Needed
Coating or Dipping Chocolate also called Chocolate or Candy Melts. You can use any flavors that you like milk, dark, mint chocolate, etc. You can find these at the grocery store on the baking aisle, from a craft or candy supply store.
Parchment Paper. Wax Paper can be used but when making a large quantity the parchment paper works best because it will help prevent spoons from sticking and will keep cookie sheets clean and ready for another batch of spoons.
Cookie Sheets
Heavy-duty plastic spoons choose a color that will compliment your wedding colors or use color that will coordinate with any color like gold, silver or white.
Microwave-Safe Bowls
Cellophane candy bags or plastic wrap
Ribbon. Choose ribbon that will compliment your wedding colors.
Scissors
Personalized Favor Gift Tags
Examples of Favor Message:
Here's wishing you sweet memories. Of the day you shared with us. Thank You, Bride & Grooms name and wedding date.
Love is Sweet. Thank You for sharing our Sweet Beginning. Bride & Grooms name and wedding date.
Optional Supplies
Double Boiler Pan
Crushed Hard Candies, like peppermint or toffee, Colored sugar or Crushed Cookie Crumbs to sprinkle on the chocolate spoons
Chocolate flavoring oils. You can add flavoring oils to the chocolate while melting.
Directions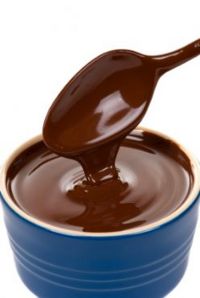 Start by lining several cookie sheets with parchment paper.
It's time to melt the chocolate. There are two ways to melt your chocolate either in a double boiler or in the microwave, using the microwave is the simplest way. Just be careful when melting in the microwave to not overcook. Place chocolate in the Microwave-safe bowl and melt chocolate in microwave oven at medium power for 1–1 1/2 minutes.
Remove from microwave and stir, if your chocolate is not melted return to microwave and repeat heating. Heat chocolate until there are small lumps remaining, remove from the microwave and continue to stir to complete melting, and the chocolate is smooth.
Dip each spoon in the chocolate, when coating the spoon be sure to cover the entire base and also go up the handle just a little, maybe about a 1/4". Tap the spoon gently on the bowl to remove any excess chocolate.
Place spoon on the parchment paper lined cookie sheets. If the bowl of chocolate begins to harden while you are coating your spoons just microwave at medium power for 30 seconds and stir.
Decorating the spoons adds a special touch that can help incorporate your wedding colors or theme; you can decorate with sprinkles, crushed candies or drizzle with contrasting colors of chocolate. Make sure to add your garnishes while the chocolate is still soft.
Refrigerate 10-15 minutes or until chocolate is hardened.
Wrap each spoon in a candy bag or plastic wrap, then tie ribbon around each to make sure the wrapping stays in place. Remember to attach the personalized favor tags before tying the bow.
Be sure to keep your spoons in a dry, cool, and dark area until they are going to be used.
Resources
More DIY Wedding Favors...
Keepsake Wedding Favors...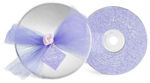 Edible Wedding Favors...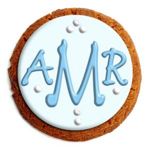 Bath/Eco-Friendly Wedding Favors...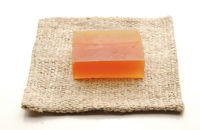 Related Articles