Wishing Rock Favor
From Giftypedia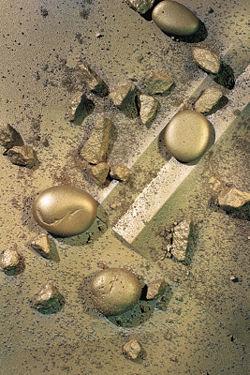 These Wishing Rock favors can be used as a personalized place card for your guests. Their name can be added to the back of each wishing rock. You might consider using the rocks as your place cards alone, or in addition to the wishing rocks.
Whichever you choose, just place each rock on the napkin at every place setting for a thoughtful and decorative addition to your wedding. Once the celebration is over, your guests can keep these DIY wedding favors as a pocket charm for inspiration, and a reminder of your big day.
Supplies Needed
A bag of rocks from any craft store
Spray paint in a color to coordinate with your wedding theme
Newspaper or protective covering
Extra fine permanent marker in the color of your choice. Pilot Super Color brand works best.
Note: Polished rocks can also be used for this wedding favor, and sometimes will bleed less. No need for spray paint with these; just write directly on the rock. These are also great for an eco-friendly wedding.
Optional Materials
Flat back rhinestones or colored gems
Crazy Glue precision pen
Making the Wishing Rock Favor
Make a list of "wishing words" you want to write on your rocks. Some examples include "love", "hope", "dream", "joy", etc...
Look through your rocks, and pick out the ones you think will work best. Usually flat shapes are easiest.
Set your rocks on newspaper or other protective covering, get out your spray paint, and spray away.
Make sure each of the first sides of your rocks are dry before starting on the other side.
While the rocks are drying, get your Pilot marker and practice writing your words on a piece of paper. This will also help get the ink flowing from the marker.
Once you think you're ready, start writing on your rocks!
Upon completion, let the marker paint dry for about 5 minutes.
If you choose to add rhinestones or gems, use a TINY drop of glue and place them on your rock in the place of your choosing. Let dry for 10 minutes.
More DIY Wedding Favors...
Keepsake Wedding Favors...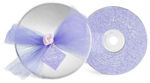 Edible Wedding Favors...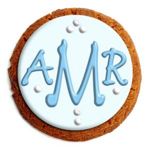 Bath/Eco-Friendly Wedding Favors...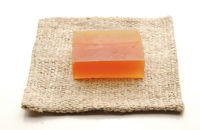 Related Articles