Tea Bag Favor
From Giftypedia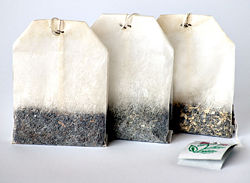 These Tea Bag Favors make a delightful DIY wedding favor that retains its thoughtfulness without breaking the budget.
Supplies Needed
Tea bags in a flavor of your choosing
Personalized favor gift tags
Americanbridal.com has a large selection of beautiful tags for your wedding favors. A bulk order is very inexpensive.
Examples of favor messages:
(Couple's Names) – The Perfect Blend
Love Is Brewing...
Optional Items
Sheer fabric (such as tulle or organza)
Ribbon
Color of fabric and ribbon should compliment your wedding colors
Scissors
Paper Punch
Making the Tea Bag Favor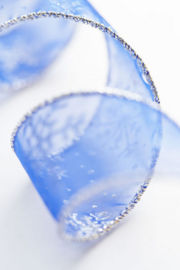 Take the tea bags out of the box and carefully remove each paper tag, but be sure to leave the string intact.
Apply each personalized favor tag, with a staple, in place of the tag you removed.
Each tea bag can then be given out individually, or, for a more elegant presentation, you can choose to wrap them in small bags made of out of the sheer fabric.
To make the favor bags, cut each piece of fabric in a 16" diameter circle. #Place each tea bag, or a grouping of bags (amount is optional), inside each piece of fabric.
The length of the ribbon will depend on the width you've chosen. Wider ribbon typically needs to be longer in order to make an attractive bow. Practice with different lengths to see what size works best for the ribbon you've chosen.
Once you've selected the length, gather the fabric bag, and tie with the length of ribbon.
You can also opt to leave the original tea bag tag in place, and save your personalized favor card for the outside of the fabric bag. To do so, use the paper punch to create a hole in your favor tag. Thread the ribbon through the hole before tying it around the fabric bag.
More DIY Wedding Favors...
Keepsake Wedding Favors...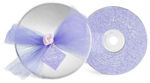 Edible Wedding Favors...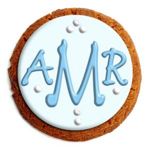 Bath/Eco-Friendly Wedding Favors...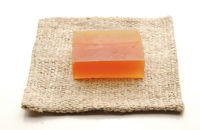 Related Articles