Wildflower Wedding Favor
From Giftypedia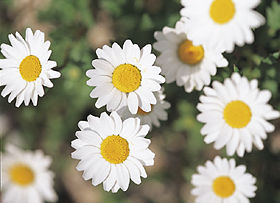 These beautiful flower seed wedding favors are not only perfect for a wedding -- especially an eco-friendly wedding -- but will also be cute as a favor for a Honey-Do or Great Outdoors bridal shower as well.
Also, don't forget the invitations! For a small, intimate wedding, these little pots can be delivered to your friends and family as a means of inviting them to your celebration.
Supplies Needed
Bulk Package of Wildflowers
Tiny Terra Cotta Pots
Roll of Tulle or 9" Pre-Cut Tulle Circles (can use two complimentary colors)
1/4" Satin Ribbon or Personalized Wedding Ribbon

Check out Print My Ribbon they have custom and pre-printed ribbon.
Choose tulle and ribbon that compliment your wedding colors.

Scissors
Clothespin
Personalized Favor Gift Tags

Examples of Favor Message:
"Love is like wildflowers, it is often found in the most unlikely places." Thank you for sharing our day!"
"Please plant these seeds and watch them bloom, just like the love of the bride and groom. Thank you for sharing our day!"
Optional
Paint Brushes
Acrylic Paints or Spray Paint

Choose colors that compliment your wedding colors
Making the Favor: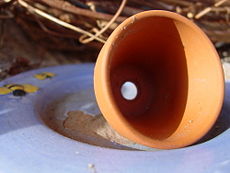 Cut tulle into 9" circles or use the 9" pre-cut tulle circles.
Cut ribbon into about 6" sections.
Place a small handful of wildflower seeds in the center of each tulle circle.
Gather the edges of the tulle then twist the tulle, secure the twist area with a clothespin.
Then place you favor gift tags on a section of ribbon, and use the ribbon sections to close the tulle favor with a bow.
Place the tulle favors inside the tiny Terra Cotta pots.
Tip: If you going to paint your Terra Cotta pots make sure that you do this a few days before you place the favors in the pots, so they have time to dry. Adding color and decorating your homemade wedding favor will give them a personal touch.
More DIY Wedding Favors...
Keepsake Wedding Favors...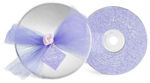 Edible Wedding Favors...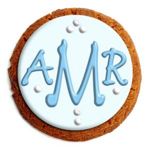 Bath/Eco-Friendly Wedding Favors...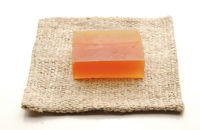 Related Articles