Cookie Cutter Favor
From Giftypedia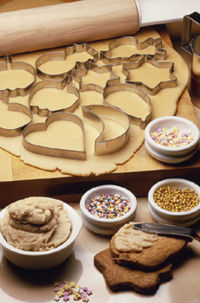 The DIY Cookie Cutter Wedding Favor can be a sweet way to say thanks to your guest at your wedding and can also be used for a DIY Bridal Shower Favor. With this diy favor you have several options for presentation and what is included. Below you will find some ideas and remember since it's DIY, you can mix and match and tailor this wedding favor to follow your wedding theme and colors.
There are several different types of cookie wedding favors, the Cookie Monogram Favor and the Cookie Cake Favor are also options for DIY wedding favors.
Supplies Needed
Cookie Cutters in wedding themed shapes (hearts, bells, bride, groom, church, wedding cake, etc.)
Organza Bag
Ribbon
Copies of cookie recipe
Hole punch
Directions
Put 2 or three cookie cutters in the organza bag and with the ribbon attach the recipe card to the outside of the bag.
You can include a special message with your names and the wedding date on the other side of the recipe card.
Additional Options
Bake cookies using the wedding themed cookie cutters to put in the organza bag.
Instead of just giving the written recipe, also include a cookie mix.
Sugar Cookie Recipe
Makes about 6 dozen.
Ingredients:
3 1/4 cups all-purpose flour, sift before measuring
1 teaspoon baking soda
1/2 teaspoon salt
1/2 cup butter, room temperature
1 cup granulated sugar
1 egg
1 1/2 teaspoons vanilla
1/2 cup sour cream
In a bowl, mix together the sifted flour, baking soda, and salt. In a mixing bowl, combine the butter, sugar, egg, and vanilla. Beat with an electric mixer for 2 minutes. Add sour cream and half of the dry ingredients; beat 1 more minute. Stir in remaining dry ingredients with a spoon. Divide dough in half and roll each portion out on a lightly floured surface to 1/4-inch thick. Cut with floured cookie cutter. Place cookies on greased cookie sheets; bake at 400° for 8 to 10 minutes.
More DIY Wedding Favors...
Keepsake Wedding Favors...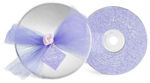 Edible Wedding Favors...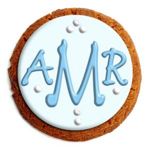 Bath/Eco-Friendly Wedding Favors...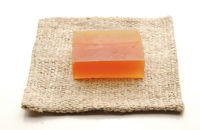 Related Articles