Faux Matchbook Favor
From Giftypedia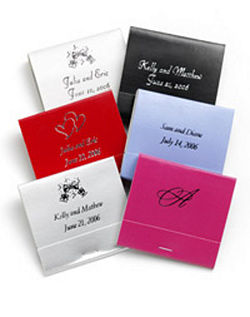 Back in the day, the Matchbook with the couples names and date of the wedding imprinted was "the wedding favor". Of course, that was when everyone smoked and matches were used and appreciated. Today things have changed and this favor has lost its popularity, however, a Faux Matchbook Wedding Favor can be an easy do it yourself wedding favor. How creative you get with this favor is up to you. It can be simple and elegant, to fun and fancy and you can follow the colors and theme of your wedding to match.
[edit]
Basic Supplies Needed
Cardstock/designer heavy stock paper
Ribbon
Bone folder or Scorer
Stamps, stencils
Markers/paints
Printer
The supplies needed will vary depending on how your want to embellish and finish your favor.
[edit]
Directions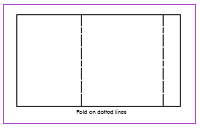 You can create your design or images on the computer and print them on a printer or you can use stamps, stencils and embellishments to create the design for your faux matchbook cover.
For a 5 1/2 x 4/1/4 finished size, take an 8 1/2 x 11 sheet and fold it almost in half leaving about an 1/8 of an inch at the bottom.
Using a scorer and/or the bone folder score the fold.
Cut the folded piece in 1/2.
Fold the extra length at the bottom up over the flap and you have a faux matchbook cover ready to be personalized.
[edit]
For the Inside
You can make note pads by cutting a few sheets of paper to fit and stapling the fold over the sheets.
You can paste a picture of the couple with a favorite poem or fun trivia about the couple.
You can take netting and create little bags of seeds and staple inside the matchbook.
More DIY Wedding Favors...
Keepsake Wedding Favors...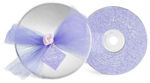 Edible Wedding Favors...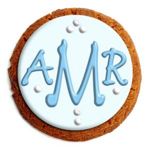 Bath/Eco-Friendly Wedding Favors...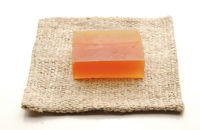 [edit]
Related Articles