Foodie
From Giftypedia
Foodie (fū'dē) n. Slang. - A person who has an ardent or refined interest in food; a budding gourmet: "in the culinary fast lane, where surprises are expected and foodies beg to be thrilled" (Boston Globe).
The New Gourmet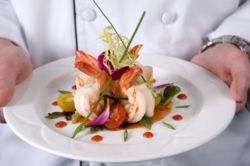 In days past, terms like "gourmet cook," "epicurean," and "connoisseur," were used to describe those (who more likely than not), were stuffy, snobbish, and dined formally complete with fine china and sterling silver. Usually part of the upper class, they could afford the best in food. Thankfully, times and terminology have changed. No longer associated with snobs, anyone with a passion for food can be a foodie - even those who sometimes indulge in fast food. After all, everyone eats!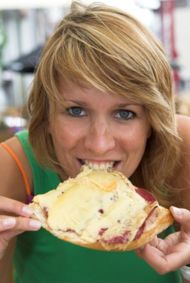 What is a Foodie?
The old saying, "You are what you eat," has taken on new meaning. For the foodie, food is an art form. It's not about eating. It's about emotion. It's about creativity. It's about spending time and energy creating the ultimate experience in dining. A foodie takes pleasure in good food, enjoys the social aspect, and has the need to share with others. Many foodies enjoy eating out, always on the hunt for a new restaurant - being a gourmet cook is not a prerequisite.
Are you a Foodie?
Those with a passion for food have come together through foodie blogs and forums creating a new hobby. Foodies strive to learn everything there is to know about food, including food science, fads, food personalities and more. Foodies follow restaurant openings and frequent wineries. Foodies show interest in all things culinary. Some foodies even "tweet" what they eat.
Quite simply, foodies are amateurs who love food. The food need not be expensive - it's not about the cost. True foodies enjoy a good pizza just as much as a multi-course meal in a pricy restaurant. If this sounds like you, and you have a passion for food, you might just be a foodie!
Profile of a Foodie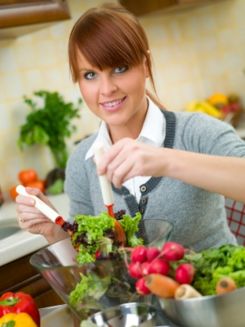 Foodies are amateurs that love to study, prepare, and consume good food. They love to watch the Food Network, read Cooks Illustrated, and know where to buy those hard-to-get whole spices. Foodie couples even include gourmet foods on their bridal registry and love to demonstrate their expertise during holidays and celebrations like the 4th of July.
A hard-core Foodie watches Iron Chef in the original Japanese, then compares it to the American version.
Any Foodie worth their (imported Hawaiian sea) salt knows that Boos is a high-end brand of butcher block cutting board, not the plural of a Hallowe'en spirit.
Today's Foodie is most likely organic in nature.
Gifts for Foodies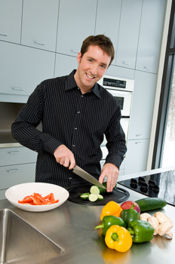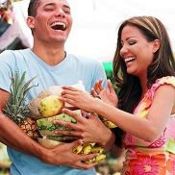 A copy of the Zagat Survey, a dining guide, for their area. Restaurants with favorable Zagat Survey results always post the article at the entrance.
Give the gift of Gourmet Food with a regional theme dinner from Gourmet Station.
Give those hard-to-find Specialty Spices, mills and containers at Penzeys Spices.
Unusual chocolates are very popular now. Chocolate bars with chocolate nibs are crunchy and different, and there are eco-friendly brands that are getting easier to find. Dark chocolate has made a come back, with German and Belgian brands maintaining their classic status as quality confections.
Foodies love to sample traditional food from other countries. Some items can be considered old-world regional classics, such as the French obsession with creating items from the violet flower such as candied violets and violet liqueur.
Related Articles