Experience Gifting
From Giftypedia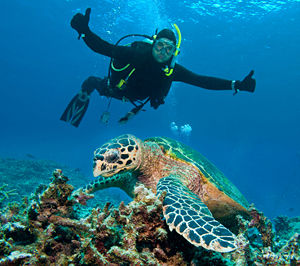 Sometimes, it can be a chore to find just the right gift for someone, especially if they are hard to buy for or have everything. Experience gifting provides a variety of exciting and innovative encounters. If you want to provide a gift that can make dreams come true and that is fun, interesting and exciting, providing an experience gift may be just the right thing.
"Life is not measured by the number of breaths we take, but by the places and moments that take our breath away" – Anonymous
Gifts of experience can delight, excite and inspire the recipient and enhance a person's life through a memorable experience. Also, with the diverse range of unique gift experiences available, this type of gift would appeal to a diverse mix of people. There are literally thousands of unique experience gifts someone can choose from and and an experience gift is truly an out of the ordinary gift.
Tips for Experience Gifting
Experiential gifts are perfect to give as "family gifts", and many families will include them on their wish lists.
Many Experience Gifts are limited to certain geographical areas. Always make sure that the experience you choose is available in an area the recipient lives or would be willing and able to travel.
Some experience gifts have age and health requirements; ensure your recipient meets these requirements.
Be aware that some of the higher end experiences can be expensive, although $75 can certainly get an interesting experience.
The most important tip for experience gifting is making sure the recipient would actually enjoy and would want to participate in the experience. If you know the recipient is afraid of heights or flying, a helicopter experience would not be a good fit.
Most experience gift companies offer gift certificates/vouchers that can be sent directly to the purchaser or gift recipient via mail or email. Which make gifting experience gifts simple for people that travel and need a gift that can be easily packed or shipped and for those last minute shoppers.
Some great experience gifts include:
Dinner Cruises
Helicopter Rides
Spa Days
Whitewater Rafting
Skydiving
Hot Air Ballooning
Paintball
Language Lessons
Fly Fishing
Cooking Classes
Flying Lessons
Train Rides
Scuba Diving
Horseback Riding
Hang Gliding
Dancing Lessons
Kayaking
Rock Climbing
Several websites that are dedicated to Experience Gifts, include:
Related Articles