Measure the Belly
From Giftypedia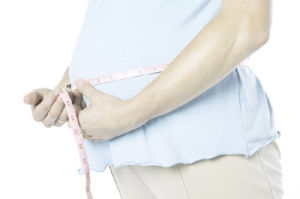 Type of Game: Baby Shower Game
Have a skein of yarn ready and a measuring tape for later. Each guest upon arriving will take a look at the Mom-to-be, then decide how much yarn she will need to fit around the new Mom's belly (careful! :). She will then cut the piece of yarn and hang on to it until everyone has had a turn. The Mom-to-be will then use the measuring tape (reluctantly), and the person's piece of yarn that comes closest wins!
Another variation to this game uses toilet paper instead of yarn with participants guessing how many squares and tearing off appropriately.
Caution: DO NOT PLAY THIS GAME IF THE MOTHER-TO-BE IS SENSITIVE ABOUT HER WEIGHT!
More Baby Shower Games...
Related Articles