Karaoke Baby
From Giftypedia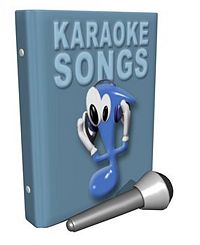 Type of Game: Baby Shower Game
Can you finish the lyric? Fill in the missing words to finish the famous chorus lines to these songs that have baby or babe in it. Give your guests 10 minutes and the first to correctly complete the lyrics wins. Simply open the PDF and send it to your computer's printer for the printable Karaoke Baby Game. There's also an answer sheet that can be printed.
The word baby or babe is in many songs so you can choose songs that relate more to the age of your guests. This baby shower game could also be considered for a couples baby shower.

Karaoke Baby Game


Karaoke Baby Game Answer Sheet

More Baby Shower Games...
Related Articles