Birthday Party Games
From Giftypedia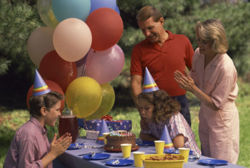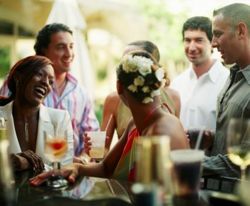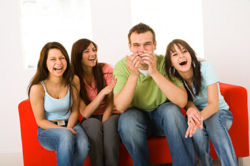 Playing games at birthday parties has become a tradition. Games can be played at parties for kids through adults. Selecting the appropriate party games for the guest can help make the party a huge success. There are a couple of factors to consider when deciding on what games to play.
[edit]
Tips on Choosing Birthday Party Games
What games are right for my party?
The location of the party should be considered when choosing the games. Consider you space limitations and the activities of the games. Will the party be indoors or outdoors? If the party is outdoors always have back up games for indoor play if the weather does not cooperate.
Ask for advice.
When possible have the birthday person or someone in the same age group if they think the games are appropriate and will be fun. Most likely if they think it is fun then the guest will feel the same way.
Prepare
Prepare all supplies or props needed to play the game and have the games set up before the party begins. Know how to play and the rules of the games.
Alternatives
If a game doesn't seem to be going well, have an alternative twist on the game or just move on to another game.
Prizes
For children's parties it is probably best to have prizes for all who play the games or no prizes at all. You want to ensure all have fun, especially with young children who may not understand good sportsmanship.
Below are just a few fun games to play at Birthday parties. We have listed them by Children, Teenagers and Adult games but many can be tailored to be appropriate for most any age.
[edit]
Ideas for Birthday Party Games
| Children | Teenagers | Adults |
| --- | --- | --- |
| | | |
[edit]
Related Items