Hosting a Super Bowl Party
From Giftypedia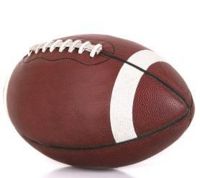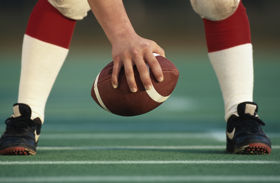 The top 10 most-watched television programs in history are Super Bowls! It's no wonder that Super Bowl Sunday has become one of the most popular times to host a party – especially if you have a big screen and HDTV!
If you happen to be one of those football fanatics, you may want to consider throwing a Super Bowl Party. It can be a cinch with the proper planning. Just keep these basic tips in mind:
Tips for Hosting a Super Bowl Party

1. Invitations

The tone of the party is set by the invitation. Football themed invitations are a must and can be found at most gift shops or party supply stores. Personalized invitations offer a more custom look. Consider involving the children by letting them create the invitations as an art activity. Online electronic invitations like MyPunchbowl.com and Sendomatic.com are very popular with internet users.

2. The TV
Make sure the television is in good working order and placed in a prime viewing location. Everyone should have a good view. Handle any overflow seating by setting up alternate TV's throughout the house. Some guests attend for the social aspect rather than the game. Designating a special room for the non-football fanatics with a TV away from the main viewing room will give them a place to chat while others are focused on the game. And lastly, place the food table in an area that is easily accessible but still within sight of the TV. Your guests shouldn't have to choose between eating and watching the game. If children are attending, make sure there are toys and planned activities to keep them busy.
3. Food
Next to New Year's, the second biggest snack day of the year is Super Bowl Sunday. A buffet of finger food works best. Set out plenty of food, beverages, plates, and napkins. Look for recipes that don't require knives, forks, or spoons. Wings, sandwiches, pizza and hot dogs are popular choices along with your favorite chips and dips. Consider take-out or delivery food from a restaurant to make things simple. Ask your foodie friends to bring their favorite game-day specialty. Serve a football themed drinks, such as the "Hail Bloody Mary" or "Touchdown Tea", as well as plenty of beer for the beer lovers; and don't forget the ice! Consider personalizing cups, cans or koozies. Prepare all of your food in advance - you don't want to be stuck in the kitchen missing the game, not to mention the commercials! Stock up on large trash bags for easy cleanup.
Football Themed Cocktails
The Football Pool

Hail Bloody Mary

Some tabasco to taste
1 1/2 oz (1 jigger) vodka
1/2 cup tomato juice
2 teaspoon fresh lemon juice
Worcestershire sauce to taste
1 celery stick for garnish
1 lime wedge for garnish

Touchdown Tea

1/2 part vodka
1/4 part tequila
1/2 part rum
1/2 part gin
1/2 part triple sec
1 1/2 parts lemon-lime Gatorade
Splash of Coke or Pepsi
Orange juice for taste
1 lemon wedge for garnish[1]

Draw a 10-by-10 grid on a poster board. Make sure there's enough space in each square for each participant's name.
Write one team's name across the top of the board, and the other team's name down the left side. Number the top of the board from 0-9, and then repeat the numbers down the left side.
Allow each guest to buy an empty square (you set the price per square - usually squares go for $1-$5 ea.), and have them write their names on the squares they pick. Participants can choose as many squares as they want.
All money goes into a "pot", which can be awarded as one big prize at the end of the game, or it can be divided into portions for quarterly and final score winners.
Check the grid after the end of each quarter. Match the last digit of each team's score with the grid to find the lucky square — and the winner of the pot for that quarter. At the end of the game, repeat the process to determine the "big winner" who receives the larger portion of the pot.[2]

4. Atmosphere
With a little creativity, you can help set the mood for your football loving friends. Get caught up in the spirit of game day. Consider drawing a line down the center of the room and decorating opposite sides of the room in team colors with banners, cut-out footballs and helmets. Dress in team colors and just for fun, paint heavy black lines under you eyes – to protect against glare, of course! Involve opposing sides with fun games, and create a football pool. And, if you live in a mild climate, don't be afraid to tailgate before and after the big game!

5. Favors
Football themed party favors given out when the game starts - such as football whistles, hand clackers and foam footballs - will insure lively participation. Stress balls personalized with your guests' team of choice might come in handy in case their team goes down. Pompoms and balloons can do double duty as decorations and party favors.

6. Safety
Since this is generally a drinking event, having coffee available may insure a safe drive home after the game. Consider offering a taxi service to pick everyone up before the game and drop them off when it's over. Before your guests arrive, remove any breakable items from the viewing area and set out plenty of coasters. Have lots of paper towels, garbage bags and rug cleaner on hand for those little accidents that happen during the excitement.
Related Topics
References