Sports Themed Couples Baby Shower
From Giftypedia
| | |
| --- | --- |
| | Getting a man to come to a baby shower is probably close to impossible, but inviting them to a Sports Themed Baby Shower, you will probably have a better chance. There are many sports that are appealing to both male and female and would work well for a co-ed baby shower. The ideas for decorating, food and games for this type of couples baby shower can be put together to make the shower enjoyable for both the men and women guests. This is also a good theme for a second baby shower as it can be less focused on the baby and more focused on having a good time with friends and family. |
Tips for Planning a Sports Themed Couples Baby Shower
Location
When choosing a location for a sports themed baby shower take into consideration the number of guests and the games you may be planning. The backyard is an excellent location for a sports related baby shower. If your backyard is not large enough, reserving a space at a park is also an option.
Guest List and Invitations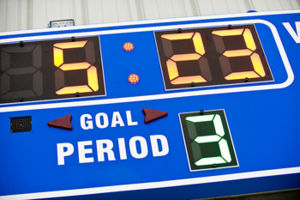 When planning a co-ed shower it is best to get both the new mom and dad's input on the date and time. You want to make sure it is scheduled for a time that is open for both. Also, check the sports schedules to make sure you won't be conflicting with another sporting event.
Sports Themed Baby Shower Invitation Ideas: There are several options for the invitations for a co-ed shower that has a sports theme. You can create invitations in the shape of a particular sports ball, a hockey puck, or a tennis racket, if your sports themed shower is focusing on one sport. If you are planning a generic sports themed shower, then you can design the invitations after a sporting event ticket or a scoreboard. For wording the invitation use sports terms like Home Run, touchdown, or goal. You can also use MVP (Most Valuable Parents), MVB (Most Valuable Baby), All Star, and Rookie.
Menu
With a sports theme, what else would you do than tailgate? Hamburgers, hotdogs, and any foods that you would have when tailgating at your favorite sporting event would be perfect for this man friendly baby shower. This would also be an opportunity to get the men involved in having them show off their grilling skills.
Decorations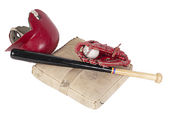 When decorating for a sports themed baby shower be creative with sports jerseys, helmets from different sports and of course the sports balls. Use a clothes line and pins to hang jerseys, hats, and pennants related to your particular sports theme or team. A cake in the shape of the ball used in the sport you've chosen and the table can be decorated with other equipment, trophies and colors of the parents favorite team. You can have sporting equipment staged throughout the party area, for example, baseball bats and balls, hockey sticks and pucks or footballs and helmets.

Another fun sport themed shower idea is instead of having all the guests sign a book, have them autograph a ball from the parents favorite sport.
Games and Activities
The games and activities at a co-ed baby shower are different from your typical baby shower games. If you plan on having baby shower type games, then the activities they will need to appeal to both your male and female guests. For your male guests, competitive games would probably be a good idea. Some suggestions would be: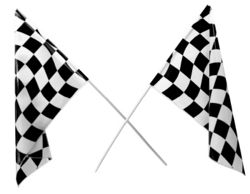 Baby Bowling
Musical Bottle Race
Practice Feeding
Of course, space permitting, games that are related to the sport would also be fun.
Touch Football
Softball
Basketball
Opening Gifts
Consult the parents-to-be first, but it is best to have the couple sit together when opening the gifts. While the women are admiring all the cute little clothes and are fascinated by all the "gadgets" for the new mom, the guys can put together any furniture or toys that need assembling.
Favors
Miniature soft sports balls (tip: parents can write a note directly on the balls, "Hope you had a ball.")
water bottles
Gatorade
Big League Chew bubble gum
Bubble gum cigars
whistle
Energy/Power Bars
miniature trophies
Related Links