Yankee Swap
From Giftypedia
Yankee Swap Gift Exchange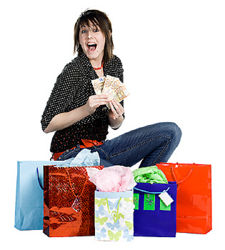 An odd name for a gift exchange game, the Yankee Swap supposedly derived it's name from the Civil War days. It seems that the Yankees and the Confederates at some point swapped prisoners as a sort of game to lighten up the atmosphere, hence the name "Yankee Swap." How the term was adopted to gift giving is up for speculation.[1]
The Yankee Gift Swap, alias Dirty Santa, Yankee Doodle, and Chinese Auction, is a gifting game where the participants choose gifts not knowing who the gift is from with the option of trading them for a gift they like better. There are multiple variations of the game and the number participating can be as few as six to as many as you like.
Adding humor to traditional gift giving occasions, a Yankee Gift Swap is a great way to break the ice. As a host, planning a Christmas gift exchange game can provide the entertainment encouraging people to interact spontaneously, thus livening up your Christmas party. It works best between those friends or family with a good sense of humor. Limiting gift selection to gag gifts can make it even more fun.
Planning a Yankee Swap
When planning a Yankee Gift Swap, you must establish the rules:
Decide on a price limit. In order for the value of each gift to be approximately the same, the guests must be informed of the maximum amount that can be spent on a gift. Generally, the limit is set low, anywhere from $10 up, therefore fitting any budget.
Decide how many times a gift can be stolen during the game. Three times and then retired is average, otherwise the game will never end.
Inform your guests of the rules and remind them, "You can't be shy!"
Yankee Swap for the Holidays
More families are establishing a new holiday family tradition by opting for a Yankee Swap instead of the traditional Christmas gift exchange. Yankee Swaps work best for young adults and adults or those in a similar age range. It may work best not to include young children in the swap – they can swap gifts amongst themselves. Yankee Swaps can also provide entertainment for Festivus and Chrismukkah celebrations.
Why a Holiday Yankee Gift Swap?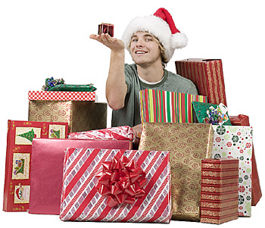 To cut down on expenses. Gift giving can get really expensive during the holidays especially if you get everyone a gift. Instead, each guest attending will bring one generic gift (meaning a gift appropriate for either a man or woman) in a certain price range. Price limit for Christmas Yankee Gift Swaps usually ranges from $20 to $30.
No need to worry about extras and last minute cancellations. Everyone who comes brings one gift and leaves with one gift. This eliminates the problem of unexpected friends or family members showing up and not having a gift for them. Also, if someone can't come at the last minute, there is no need for them to send a gift.
Provides entertainment for all. A Yankee Swap eliminates the blasé moments of watching relatives open gifts.
How to Play

Each guest brings a wrapped, unmarked gift and places it in a designated area. Gifts can be new gifts or gifts that were in consideration of being regifted.
Guests are given numbers as they arrive, or their names are randomly drawn, and they select and unwrap gifts from the pile in that order — with a twist.

The person who receives the number 1 or who's name was drawn first, will pick a gift (not the gift they brought) from the pile and open it for all to see. During the selection of a wrapped gift, the participant may inspect the wrapped gifts, pick them up and shake them.
The person who receives number 2 then chooses a gift and opens it, and then must decide whether to keep it or swap it for the first player's gift. Each person in order then gets to select a present, open it and decide whether to keep it or swap it for any other gift someone has already opened.

Opening of gifts and swapping takes place until all the presents have been chosen. Finally, the person who picked first gets to choose from all the gifts or keep what he/she has already received.
The gift you end up with is the gift you will take home.

Game Variations

You can limit the number of times a gift can be swapped. A 3 swap maximum is a popular variation. The guest who swaps for the third time will be taking that gift home.

Starting with the second person's turn, the player may elect either; (1) to steal the first person's gift, or (2) choose to open a gift without the option of trading it after he/she has opened it. This forces the player to decide on a sure thing by stealing a gift or gamble on what he/she may open adding an extra twist to the game.




Other Holiday Games

Other Games
Related Guides