The Timeless Tradition of Gift Giving
From Giftypedia
Gift giving is a ritual that we don't think too much about. It is just something that we do and for a variety of reasons. Have you ever thought about how the ritual of gift giving started?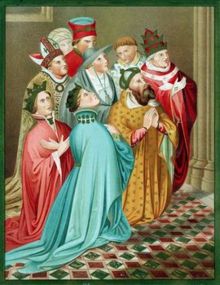 Some say that the custom of gift giving has been around as long as man, and some say it started with the Romans giving gifts to the Emperor. At first these gifts were tokens of good luck like food or twigs from a sacred bush. Over time the gifts evolved to become much more substantial and were given to gain allegiance in a war or for personal favor. The ancient Romans also exchanged gifts on New Year's Day to celebrate the Winter Solstice. These gifts would be coins for prosperity, lamps to provide light for a persons journey through their life, and pastries for happiness. In aspects of religion, the offering of gifts to the gods was a way of giving thanks.
Gift giving at Christmas may have started with the birth of Jesus Christ. The three Wise men offered gifts to honor the newborn child; gold, frankincense, and myrrh. These were gifts that were typically given to kings. It's possible that giving gifts to newborns was also drawn from this Bible story.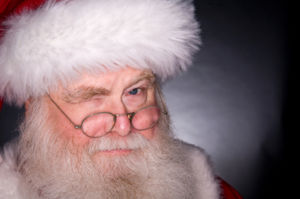 Over time different cultures have developed their own customs and traditions in gift giving at Christmas. In Greece, gifts are exchanged on January 1st, St. Basil Day and Father Christmas is Ayios Vasilis or St. Basil. Christmas gifts are given on the Epiphany, the 12th day of Christmas in Italy and in Norway Santa Claus is known as Julenissen. Gifts have always been given to loved ones to show affection and to family and friends to show their importance in our lives.
Today gift giving is a billion dollar industry with Christmas being one, if not the biggest, gift giving season. There are, birthdays, weddings, religious occasions such as Bar Mitzvahs, and many other holidays and special events where a gift is given.
Gifts can be given to cheer up someone, express a particular feeling to someone or for no reason at all. Some businesses give small gifts to thank their customers. Most give gifts in the hopes of making the recipient happy and give them something they want and will enjoy.
What is a Gift?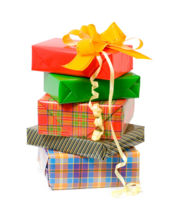 The actual definition of a gift is something given voluntarily without payment in return, as to show favor toward someone, honor an occasion, or make a gesture of assistance; a present.
A gift can be something you bought, something you made, or even a service you will provide and traditionally gifts are wrapped in some form or another. The wrapping is done for a couple of reasons. One being to dress up the gift for the presentation, the other for the element of surprise.
The value of a gift is not always determined by the dollar amount that was spent on the gift, but by the thought that went into choosing the gift.
Gift giving plays an important role in our everyday lives and choosing the right gift is important!
Related Guides