Shopping Strategies to Avoid Holiday Debt
From Giftypedia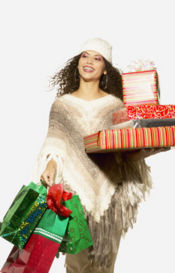 The spirit of giving can be contagious during the holiday season and can transform even the ordinary person into a shop-a-holic with little regard for their budget. Regardless of the income level, there is definitely a tendency to over spend during the holidays. Add in the stress of deciding who and what to give, plus the cost to give it, and the season of joy has turned into the holiday season of debt.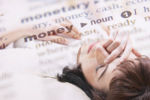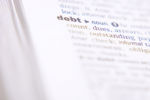 Even though it starts innocently enough, all of this generosity can be quite expensive. Gifts once exchanged mainly between immediate family members have a tendency to swell as siblings marry, families expand and new friendships are made. Over time, your gift-giving obligations grow out of control causing a substantial financial blow every year. And you will pay - sometimes with interest.
Often, a huge shock is waiting for us in the mail box as bills start rolling in, so we resolve to do better next year. However, being creatures of habit, we usually end up in the same situation year after year. The time to start thinking seriously about gift-giving strategies is before the holidays arrive.
If you are willing to invest a little time and effort, you can avoid being overwhelmed. With a little creativity and planning, you can avoid the overboard spending that many are forced into simply because they have procrastinated. Too late for a creative alternative, they panic and rush out to purchase something - anything - usually spending more than their norm.
[edit]
Tips for Avoiding Holiday Debt
2. Cut down. Cut down on the amount you plan to spend on each gift or on the number of individuals on your recipient list. Decide how much you are willing to spend including the Giftwrap, and stick to it. Make a list and carry the list with you. Make sure you budget for non-gift items like cards, stamps, decorations, food and travel, as well. Consider having a gift exchange party like a Yankee Swap or a White Elephant game instead of traditional gifting - there is usually a low monetary limit set for the gifts which will save money.
3. Pay with cash. The easiest way to avoid overspending is to leave your credit cards at home. "The fact is, shedding holiday debt can be as daunting as shedding holiday weight," said June Walbert, a certified financial planner in San Antonio. "It's counterproductive to keep piling on debt, because you're just digging yourself in deeper," she said.
4. Look for incentives. When you choose to use your credit cards, use them wisely. Look for rewards and discounts. Call the credit card company and ask for a lower rate and inquire about any specials they may be offering.
5. Increase your income. Consider a part-time job for the season. Many retailers look for seasonal help-especially night and weekend help. In order to benefit, you will need to start a couple of months ahead. Remember that December pay is not received until after Christmas.
6. Brainstorm. Consider gifting alternatives such as gifts of time and talent. Chances are that this type of gift would be more appreciated and remembered than something hurriedly bought. Making a do-it-yourself gift, such as a Salsa Regalo, is another option. Gifts such as these usually better convey the sentiment that you care about the recipient.
8. Save. Start saving for next year. Consider opening up a small savings account, which you contribute to each month, specifically for holiday shopping expenses. Check to see if your bank offers a Christmas Club Account. The average American family spends $1000 on Christmas each year. If you contribute $90 a month, by November, you will be approaching $1,000 in the account just in time for holiday spending.
On the other side of the coin we have the money miser when it comes to gift giving. The above tips can also help the gift givers who like to take the cheap way out and skimp and save every chance they get. However, to make sure that you don't cross the line to being tacky, also read Gift Giving Etiquette for the Cheapskate.
Simply by thinking ahead and creating a plan, you will be able to save money and still be able to buy the gifts that convey the holiday spirit without going into debt. Visualize the feeling of starting the new year without the usual holiday hangover!
[edit]
Related Guides