Tips for Planning a Christmas Party
From Giftypedia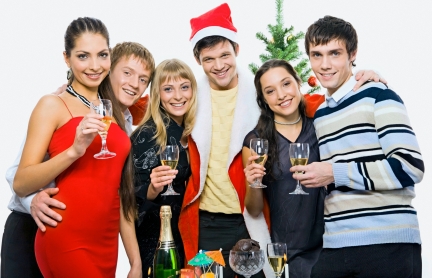 Planning a Christmas Party?
If you would like to entertain during the holidays, but hesitate because of the demands of the season - think again! The holiday season is the perfect time to host a Christmas party – after all, your home will be at it's finest - all decked out in splendid décor!
The secret to a successful Christmas party is basic – plan ahead! A successful party does not just happen – it is an orchestrated event. By planning ahead, including setting a budget, the busy season will not deter you from hosting your own celebration and creating those cherished Christmas memories! Below are some tips for planning a Christmas Party.
Tips for Planning a Christmas Party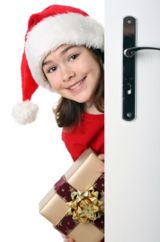 1. Type of Party
Decide on what type of Christmas party you wish to host. Successful parties tend to offer more than just food and chit-chat. Give your guests something to do. It may be as simple as gathering for snacks and munchies after a program at your child's school, or hosting a cookie swap. Will there will be gifts involved - perhaps an ornament exchange - or do you prefer not to have a gift exchange as it gives your guests one less gift to worry about?
Need help decorating? Combine the idea of a progressive dinner party with a decorating party where guests go from house to house to lend a helping hand. Hanging Christmas lights is more fun with the help of friends. The point is, Christmas parties range from formal dinner parties to gift exchanges like white elephant parties and yankee swaps - the choice is yours.
2. Choose the Date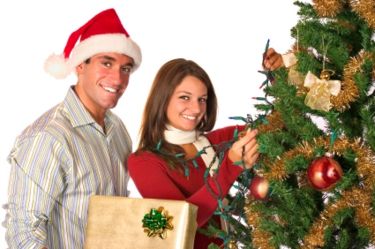 There will be many parties during the holidays so it is important to decide on a date as early as possible – preferably by late October/early November. Remember that invitations should be sent out three weeks in advance. The sooner, the better, as it is less likely that your guests will have already committed to another event. [1]
Try to plan around work related parties and children's events. You might consider hosting your event on a week-night or on a Sunday afternoon or evening – a time your friends are less likely to be committed. Sometimes the best party is "after the fact" – meaning after Dec 25th, when the demands have ceased and it is easy to relax and enjoy the season. [2] It also provides something to look forward to, easing that "Christmas let-down", a feeling that sometimes follows.
3. Invitations
Choose wisely. The invitation you send is the first impression the invitees have of the party. Will it be elegant and formal, casual and comfortable, or fun and wacky? Make sure your invitation is representative of the theme of your event.
Although email invitations and phone calls are acceptable, it adds that personal touch when your guest's invitation is received through the mail. And, if you don't have time for custom invitations, a handwritten invitation works just as well.
You can also make your own invitations. If you are one who has a yearly event, a photo from a previous year can be part of your design. If you plan to include all ages, have your children decorate the invitation with festive artwork. This can be scanned and printed on card stock.[3]
4. Plan the Menu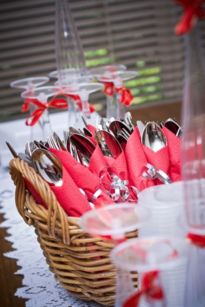 The menu is key in planning a Christmas party. Typically, the food will steal the show and is what your guests will remember. Recipes for the holidays are so abundant in magazines, online, and in cookbooks, that it may be overwhelming deciding on a menu for your holiday gathering. It is best to stick with "tried and true" recipes that have withstood the test of time. Your guests will enjoy sampling your traditional favorites. This is not the time to test new recipes - stick with what you know.
Large parties suggest finger foods. A popular choice, finger foods can be prepared well ahead of time and frozen. Placed strategically throughout the house, finger foods also encourage mingling among the guests.
A buffet allows for a large variety of food choices to be served. Even so, remember to avoid offering messy foods – your guests are generally more dressed up than they would be any other time of the year. Foods with lots of sauce and greasy foods like wings and chicken fingers are not a good idea, making it difficult for your guests to maintain their festive appearance. Save these for your Super Bowl party.
A diverse crowd will demand a diverse menu. Menu selections should include some meatless options for your vegetarian friends as well as choices typically not associated with food allergies. And, for the those watching their waistlines, some low-fat alternatives. Your thoughtfulness in providing dishes for your guests' specific needs will be noticed and appreciated.
5. Enjoy!
You should enjoy your Christmas party as much as your guests will. Planning ahead will require less time spent in the kitchen and more time to mingle with the guests.
Related Guides
References