Host/Hostess Gifts
From Giftypedia
Host/Hostess Gift – Yes or No?
Traditional etiquette suggests the appropriateness of presenting the host or hostess with a gift when invited to a dinner party or other special event; a gift to show your appreciation – after all, they have opened their home to you. But the question remains, "When should I give a host/hostess gift?" Upon deciding, consider the time and effort the host has put in. Why not express your gratitude? You just may be the favorite party guest – and perhaps get invited back!
Below you will find etiquette tips that will help you answer that question as well as other questions related to host/hostess gift giving.
Host/Hostess Gift Giving Occasions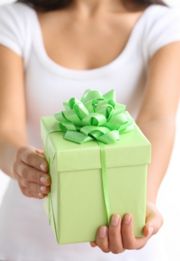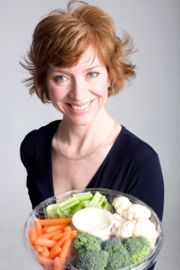 A Dinner
When someone invites you to their home for a dinner party, a host/hostess gift is in order. They have worked hard in preparing a meal for you and this is the traditional way to say thank you. For a dinner party, an extravagant gift is not necessary - there is no need to spend over $25. Anything more might distract from the dinner party. Appropriate gift ideas would include; a bottle of wine, flowers, a plant, or a scented candle if you are not familiar with the host or hostess's taste. For close friends, a more personal gift or a do-it yourself gift can be chosen. The gift should be presented to the host/hostess upon arrival. In many other cultures giving a gift to the host/hostess may be appropriate. For example, in France and China a gift for the host/hostess is given, but there are specific guidelines in the types of gifts.
An Overnight Stay
If your plans include an overnight stay at someone's home, a host/hostess gift is a must. You can present the gift upon your arrival, during your stay or after you have departed. If you know your host or hostess well, and feel confident in choosing a thank you gift, you should present the gift upon arrival. If you decide to give the gift after your stay, make note of color schemes and decor of their home and keep those in mind when shopping. The length of your stay should also be taken into consideration when choosing a gift. The longer the stay, the more expensive the gift should be. If the overnight stay occurs during the holidays, gifts of relaxation are very much appreciated. Consider a gift card to their favorite restaurant, or a spa gift basket in their favorite scent. You can even demonstrate your craftiness by making bath bombs in their favorite scent or a color that matches their décor.
A Party
Host/hostess gifts are optional for cocktail parties and holiday parties. However, many guests choose to take a seasonal gift – an ornament, a seasonal décor item, something you make yourself or a baked good. If you choose to take food for the event, it is polite to check with your host/hostess ahead of time to coordinate the type of food - perhaps another appetizer or an extra dessert. Otherwise, anything for the family to eat at a later time, like muffins for breakfast the next day, is appreciated.
It is always a nice gesture to acknowledge someone's hard work. Even for events where gifts are not expected, like the annual 4th of July picnic, or for the host/hostess of a baby shower, bridal shower or Mardi Gras Party who spends a lot of time in preparation - why not say "thank you" with a gift?
How Well You Know Your Host or Hostess
In a situation where you don't know your host/hostess well, the best bet is to limit your selection to traditionally acceptable hostess gifts. Chocolates top the list, but make sure your host/hostess indulges in sweets and always make your selection from the better brands. Wine is the number two most popular hostess gift, but make sure your host/hostess enjoys a drink now and then. As with any gift, a little research is required to prevent an awkward situation. When you aren't sure, consider gifts such as stationery, scented candles, fancy soaps, or spa type gifts.
If you know your host/hostess, there is no reason why you can't be a bit more creative with your host/hostess gift giving. Instead of yet "another bottle of wine," it is always nice to make it personal. Is he or she an avid reader? If so, look for the newest best-seller. Does he or she have a pet? A gift for the pet shows your thoughtfulness and is appreciated by the pet-lover. Perhaps your host plays tennis – a can of tennis balls will never be wasted. As with any gift, a gift that shows a little thought behind it is always appreciated.
Host/Hostess Gift Ideas
Candles
Chocolates
Flowers or a Plant
Wine Charms
Other Ways to Say Thank You
Even when a gift is not necessary, a thank you is still a must. For overnight stays, a hand-written thank you is the appropriate choice. For informal gatherings like cookouts and casual parties, a phone call the next day is acceptable. For close friends, a thank you email will do. Everyone appreciates a "thank you," so be sure to thank your host. The way you choose to do so – with a gift, a note, a phone call or an email - is up to you.
Related Links