Top 10 Holiday Mistakes to Avoid
From Giftypedia
With the holiday season comes shopping for gifts and making mistakes when choosing gifts can be costly and sometimes embarrassing. To help lower the stress of this shopping season, here is a list of the Top 10 holiday season gift giving mistakes to avoid.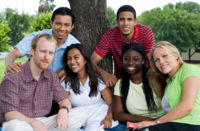 10. Forgetting Everyone Does not Celebrate Christmas
Many people have different reasons to celebrate this season. Part of the flavor of this time of year is the variety of celebrations. Festivus is celebrated on December 23rd, and was created in fun for 'the rest of us' who do not celebrate Christmas. Kwanzaa is observed for seven days beginning on December 26th, and is a celebration that honors African-American heritage. Chrismukkah is celebrated beginning the first night of Hanukkah, or Christmas Eve, whatever date is first through Christmas Day or to the end of Hanukkah whatever date is last.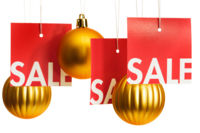 9. Being Led by Advertising
Advertisements, especially this time of year can be very persuasive. Don't get pulled into the hype and always read the fine print of the advertisement to ensure you understand the terms of the sale. Comparison shopping can also help you determine if what seems like a good deal really is a good deal.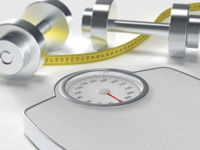 8. Gifts That Suggest Self Improvement
An absolute no-no. Don't give a gift that even hints at the fact that you think they could use some improvement or change in any area! Even if you feel that is exactly what they need. Also, learn about other controversial or inappropriate gifts.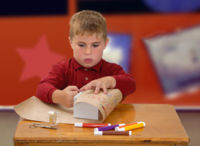 7. Forgetting to Add a Personal Touch
A perfect example of this is buying a gift that you know the recipient wants and would like, but there is nothing "special" about it. Many times those closest to us are the hardest to buy for so we ask what they want. While Adding a personal touch will show that you really thought about the gift and that will make it "special." Personalizing a gift with engraving of the recipient's name or a special message and a creative gift wrap are some ways to add a personal touch to a gift.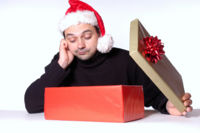 6. Thinking About What You Like Instead of What They Would Like
There are several reasons to avoid this practice in gift giving. First, it will send the message to the recipient that you really weren't thinking about them when choosing a gift. Purchasing a gift that you like could imply ulterior motives like you want to share in the gift with them or you want to "inherit" the gift. Always keep in mind that the gift is for them not for you.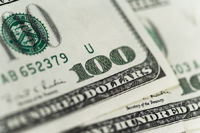 5. Spending Too Much/Too Little
Don't think that the more expensive the gift the more they will like it. This is not always the case. The thought you put into a gift is much more meaningful than the price. Besides, you don't want to make someone feel uncomfortable with an expensive gift. With spending too little, you don't want to come off looking cheap. Just put some thought into the gift and it can be just right!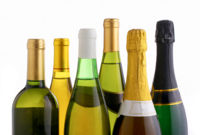 4. Inappropriate Gifts
Having knowledge of the recipients religious, ethnic or personal beliefs can help in choosing appropriate gifts. You would not want to make a gift faux pas by giving an inappropriate gift or a gift the offends the recipient. International Gift Customs is filled with cultural gift giving customs and you will also find helpful information in the Gift Giving Superstitions section.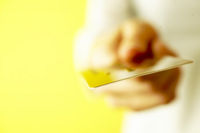 3. Overly Relying on Generic Gift Cards
Just because you are not sure what to get someone for the holidays doesn't automatically qualify them for a gift card. Ask a friend or a relative of the recipient what their interests are or what types of things they like. There are also online services that can help you find gift ideas just by answering a few questions about the recipient.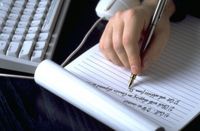 Have a budget in mind and keep a notebook with you. When you see a gift idea that you think might be good for someone on your list, write it down. That way, when it comes time to purchase a gift, you may have several to choose from. And don't forget to remember your clergy when creating your gift list. If you're planning on attending any holiday parties, plan ahead and make a small hostess gift, like a do-it-yourself Salsa Regalo to give your budget a break.
Also, keep some Emergency Gifts, like Brownie Mix in a Jar, on hand in the event someone gives you a holiday gift and you did not purchase them a gift.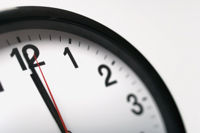 1. Waiting Until the Last Minute
Planning and shopping for the holiday season ideally happens year round. If you are unable to do that at least identify the time you need to think about and choose the gifts. Plan to plan for your holiday shopping. Otherwise, you're buying whatever you can find, with no thought and the gift will reflect that.

Hint: To avoid some holiday gifting mistakes, you might consider planning a gift exchange game for your celebration. Gift exchange games usually limit the amount spent on a gift and eliminate having to choose a gift for a particular person.
[edit]
Related Guides