Switzerland Gift Giving Customs
From Giftypedia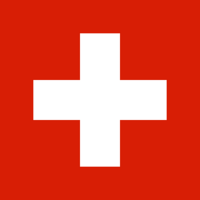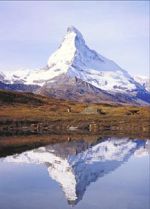 Flag of Switzerland
Currency: Swiss Franc (CHF)
National Holiday: Swiss National Day, August 1st (Schweizer Nationalfeiertag/Fête nationale Suisse/Festa nazionale della Svizzera/Festa naziunala)
More Swiss Holidays
A multi-cultural nation, Switzerland is made up of 26 cantons or states and is highly influenced by it's neighboring European countries. With four languages spoken throughout the country, German is the most widely spoken language. However, the German spoken in Switzerland is not the same as the German spoken in Germany.
Remember to respect Swiss etiquette and customs, as they are proud of their country's heritage and culture.
To check the quantity and types of alcoholic beverages you are allowed to bring into the country, go to Federal Swiss Customs Administration.
Etiquette and Gift Giving Customs in Switzerland
Greeting Customs in Switzerland
Switzerland is a traditionally formal country, so titles and surnames are used more often than in some other western European countries. However, the use of first names is now widespread among younger people.
When greeting, most Swiss look each other in the eye while shaking hands. You will need to find out if you are in the German, Italian or French area of Switzerland to determine which regional greeting to use. Some of these greetings also vary with the time of day (before or after noon)[1].
Many Swiss will shake hands with the men present but will wait until a woman offers her hand to be shaken. So for women in business meetings, be sure to offer your hand.
Personal Gift Giving Etiquette
It is a good idea to bring gifts for different occasions when visiting Switzerland. Gifts about your country, artifacts, or even a bottle of whiskey, brandy or a fine wine is suitable.
If you are invited to a Swiss home for dinner or a party, a gift of flowers and/or chocolates are suitable gifts.
When using the services of an interpreter or guide when visiting the country, a thoughtful gift is more appreciated than a tip.
It is also considered polite to send flowers and/or a hand written thank you note to your host after a visit to a Swiss home.
Flowers should always be given in odd numbers.
If you mail a personal gift to someone in Switzerland, be sure to write on the box, "Unsolicited gift, under $60 value" or the recipient will have to pay tax on the declared amount of the item.
Business Gift Giving Etiquette
Gifts are not typically exchanged for the initial business meeting.
The Swiss consider punctuality more important than gestures of affection like with a gift.
It is a good idea to be prepared to give a gift if one is offered to you.
A gift with your company logo is acceptable.
Gift can be exchanged after successful negotiations. Do not give a gift more expensive than what you would bring for a visit to someone's home.
When having lunch with a Swiss colleague, avoid separate checks. If someone is doing you a favor by giving you advice, offer to pay the tab. If the situation is unclear, make it clear diplomatically and offer to alternate who pays.
Service is always part of the meal in Switzerland. Tips are only given for outstanding service. A tip of 1 to 5 francs is customary for exceptional attention from your server.
Sharp objects such as knives, letter openers, or scissors should not be given as this signifies severing of the relationship or bad luck.
Extremely expensive gifts. These can be seen as tacky and a form of bribery.
When giving flowers avoid red roses and carnations as these are symbols of romantic intentions. White lilies and Chrysanthemums are for funerals so they should also be avoided.
Christmas Gift Giving Customs in Switzerland
Christmas is the biggest celebration of the year in Switzerland. Families gather for a large meal and exchange gifts on Christmas Eve, then relax on Christmas Day. Friends visit each other on December 26.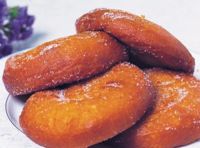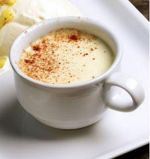 Christmas Greetings in Switzerland
"Joyeux Noel" (French)
"Buon Natale" (Italian)
"Froehliche Weinachten" (Swiss-German)
"Bellas Festas" (Romansh)

The week before Christmas, children dress up and visit homes with small gifts. Bell ringing has become a tradition, and each village competes when calling people to midnight mass to see whose bells ring the loudest. After the service, families gather to share huge homemade doughnuts called 'ringli' and a cup of hot chocolate.[2]
Depending on the region, Christmas gifts are exchanged on:
St. Nicholas Day, December 6th.

Christmas Day, December 25.

New Year's Day, January 1.

Epiphany, January 6.

Other holidays around Christmas:
Saint Stephen's Day is December 26.
For German Swiss, New Year's Eve (December 31) is also Saint Sylvester's Day. He became Pope Sylvester I on January 31, 314.
Related Links
References