Planning the Wedding Reception Music with Your DJ
From Giftypedia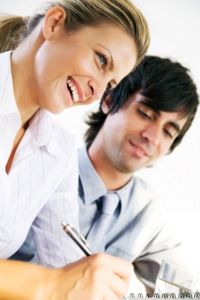 Music can be a crucial factor in determining whether your wedding reception will be a hit or a flop. Because the choice of music will influence the behavior of your guests, choose wisely to elicit the behavior you desire. Planning the wedding reception music with your DJ is the time to eliminate confusions and ensure that you and your DJ share the same vision.
Variety of Music
Most weddings include guests from different age groups. You'll want to make sure that everyone, from the 5- year-old to the 80-year-old, is catered to at some point during the reception. Plan your wedding reception music with your DJ with this in mind – let them know your expectations. Make sure he/she has songs to entice all ages to dance if you want him to be proactive in filling the dance floor.
Communication
To assure that the reception atmosphere remains in keeping with your vision, it's important to discuss the style of music you like with your DJ along with which artists you prefer. Let your DJ know what songs you want to hear, as well as what songs you don't want to hear – especially if they will take requests from your guests. If the "Chicken Dance" is not your thing, let him know this to avoid putting you in an uncomfortable situation. The DJ should also be instructed on the flow of events throughout the wedding reception to keep the music in sync with your special moments.
Flow of Events
The First Dance
This song should have special meaning for the bride and groom. It may have been popular when they met, frequently played while they were dating, or just a style of music they both enjoy.
Bride/Father Dance
This song is for the father/daughter dance. The bride might want to get her father's input on this selection as he is saying good-bye to his little girl.
Groom/Mother Dance
This dance is for the groom and his mother. Like the Bride/Father Dance, getting input from the mother on this song choice is suggested.
Bridal Party Dance
This is an optional dance, but the song choice should reflect the personalities of the bridal party and/or the tone of the reception; i.e. fun, formal, traditional, eco-friendly or trendy.
Guest Dancing
This is the opportunity to please all of the guests at the reception. For example, if there is an older crowd, be sure to include songs from their era. Also, mixing a variety of tempos from fast dances to slow dances will ultimately appeal to everyone.
Other Dances
You may opt to include trendy dances in your music selections, such as the Electric Slide, Cupid Shuffle, Boot Scoot Boogie, or the Dollar Dance. Cultural or religious traditional dances may also be included.
Bouquet Toss/Garter Removal/Garter Toss
These are optional events and a time to have fun so choose appropriate background music. Make sure the DJ is advised of the timing of these activities.
Final Dance
The Final Dance is the last dance the bride and groom dance along with their guests just before they depart. This song should reflect the tone in which you wish to end the reception. It can be a high energy fast dance, a slow romantic dance, or anything you wish.
Exit Song
This song plays while the bride and groom are exiting the reception and leaving for their honeymoon. It signifies the end of the reception.
Listen to Your DJ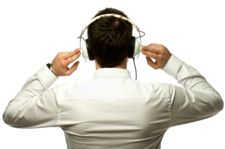 An experienced DJ can read the crowd and knows when to play what songs. As such, give him some choice in the song list. Sticking strictly to your preferred song list may result in an empty dance floor as your taste in music will not be the same as all of your guests'. Chances are, your DJ will have tricks up his sleeve to encourage participation – let him do his job!
The DJ can also help in other ways with your wedding planning. If your plans should include using your wedding music to create wedding favors, or if you would like him to announce the wedding toast, the cake cutting, or perhaps facilitate any games planned for the reception, don't forget to discuss this with your DJ in advance. With these tips in mind, your planning meeting with your DJ is sure to pay off on your special day!
Related Items