Tips for Hiring a Wedding Reception DJ
From Giftypedia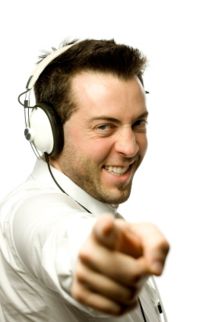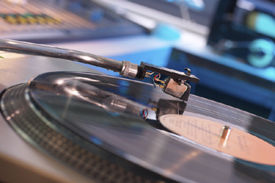 Your wedding should be an event to remember and hiring the right DJ is crucial to the success of your wedding reception. However, many couples spend less time choosing their wedding DJ than the other vendors which can prove to be a costly mistake.
Keep in mind that a wedding reception is one of the hardest gigs for a DJ. He must be capable of playing any type of affair, catering to different ages and varying musical tastes in order to please the guests. And, he should be able to act as overall emcee during the evening if you so desire - introducing the newlyweds, the wedding toast, first dance, cutting of the cake, the bouquet toss and facilitating games. Make sure he is comfortable doing so as some wedding DJs only play music and do not have a trained announcer's voice.
The DJ plays an important role in planning the event which can set the tone of the reception. From the selection of the music to acting as MC, the choice of DJ can make or break your wedding reception. Make hiring the right DJ for your wedding reception a priority!

Here are a few tips to help in the selection:
Tips for Hiring the Right DJ
1. Finding a DJ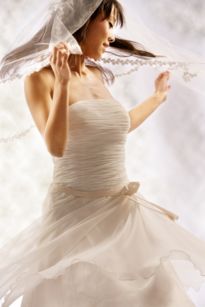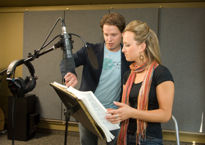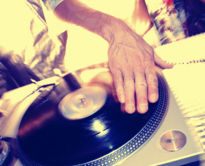 Referrals are a good place to start. Ask friends and family if they can recommend any DJ's they may have seen in the past and remember making the event enjoyable. If you are using a wedding coordinator, she will have recommendations, and the reception venue will have DJ's they have used in the past. The internet is also a place to find possible candidates as well as dance clubs.
2. Interview Possible Candidates
Make appointments to meet with your candidates. You will want to inquire about their experience, get references and get a feel for their personality. Let them know your wants and needs for the reception and listen to any ideas they may have for the reception events. The more information about what you are looking for and what type of atmosphere you want at your reception you can give the DJ, the more you can see how their style fits in your plans.
3. Negotiate Price
Prices can vary depending on time of year and the popularity of the DJ. Expect a package price as DJ's should be booked just like live bands. Beware of DJ's that offer hourly rates. Often they are new to the profession and less knowledgeable about operating an entertainment business. They sometimes cut their overhead by using inferior equipment that may become embarrassingly obvious during your event. HINT: If your event is scheduled on any day other than Saturday, consider asking for a discount. Some DJ's will lower their rates for days they are less in demand.
4. Music Selections
Check out their music selections. Do they have the type of music you are interested in or can they get specific music for your event? Do they offer suggestions for possible music selections that would be appropriate for your event? An experienced DJ will be able to guide you through the selection process. You must know your crowd. Weddings have varying age groups - an older group, a middle-aged group and a younger group. DJs should cater to each group at some time during the evening. Variety is key.
5. Special Needs
Discuss any special needs for the venue such as equipment or lighting. Most DJ's offer a lighting system which is choreographed with the music. Ask how much set-up is required. Also, ask about backup equipment available for use in case there is an equipment failure during your event. A professional DJ should have an emergency plan.
6. See Them in Action
If possible visit an event they are performing. Check to see how they interact with the audience and if they are open to taking requests. If you can't see them in action, make a point to meet with them in person. Are they punctual? Check out their personality, their appearance and note how organized they are. Are they attentive and taking notes? Better to find out now than later!
Music and entertainment are imperative to the success of your wedding reception. When it comes to quality entertainment, there is little room for bargain hunting. This is not the time to skimp in order to save a little money. An experienced wedding DJ will complete the festivities on this most important day in your life.
Related Items