NASCAR
From Giftypedia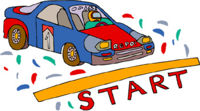 The
National Association for Stock Car Auto Racing
, Inc. (NASCAR) is the sanctioning body for one of North America's premier
sports
.
NASCAR consists of three national series, the NASCAR Sprint Cup Series, NASCAR Nationwide Series, and NASCAR Craftsman Truck Series, four regional series, and one local grassroots series, as well as two international series.
[edit]
Origins of Stock Car Racing
During Prohibition the illegal business of alcohol, or "moonshine", running grew. More of a problem than the manufacture of moonshine was the transportation of it. The common term for moonshine runners was "bootleggers". Bootleggers were "men who illegally ran alcohol from hidden stills to hundreds of markets across the Southeast. Driving at high speeds at night was dangerous, especially with the police in pursuit. The penalty for losing the race was jail or loss of livelihood." The bootleg drivers began to race among themselves to see who had the fastest cars. Bootleggers raced in the same cars they used to haul moonshine night. People started to come to see the races, and racing moonshine cars became extremely popular in the backroads of the South. Bootlegging continued even after the end of the Prohibition era, because of the huge tax placed on alcohol. By the late 1940s, races were being run for pride and profit. These races were popular entertainment in the Southern United States. Most races in those days were modified street vehicles or stock cars that were lightened and reinforced.
[edit]
Beginnings of NASCAR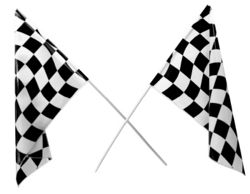 Bill France was working as a mechanic and had opened his own garage near Washington, DC in the early 1930s. In his free time he was also racing cars at the local dirt track circuit. He moved to Daytona Beach, Florida in 1935.
France thought people would enjoy watching stock car racing. Unfortunately drivers were often taken advantage of by unscrupulous promoters who would leave events with all the money before drivers were paid. He felt that drivers could earn more money and have better races if there was a common set of rules and a strong sanctioning body to back them up. In December 1947 France began talks with other influential racers and promoters at the Ebony Bar at the Streamline Hotel. On February 21 1948 NASCAR was formed on February 21, 1948.
The first NASCAR "Strictly Stock" race ever was held at Charlotte Speedway On June 19, 1947. In the beginning these stock cars were raced with almost no changes to the factory models. This division was renamed "Grand National" in 1950. Over a period of about a dozen years, changes for both safety and performance were allowed. By the mid-1960s, the vehicles were purpose-built race cars with a stock-appearing body.
NASCAR made major changes in its structure in the early 1970s. The top series found sponsorship from R.J. Reynolds Tobacco Company. The Grand National Series became known as the Winston Cup Series. In 1972, the NASCAR season was shortened from 48 races to 31. Changes were also made in the competitive structure. The purse awarded for championship points accumulated over the course of the season began to be significant. Previously, drivers were mostly concerned about winning individual races. Now, their standing in championship points became an important factor marking the "modern era" of stock car racing.
[edit]
Facts About Nascar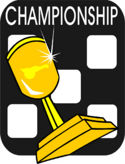 NASCAR is the No. 1 spectator sport -- holding 17 of the top 20 highest-attended sporting events in the U.S., and is the No. 2-rated regular season sport on television.
NASCAR races are broadcast in more than 150 countries and in more than 30 languages.
NASCAR fans are the most brand-loyal in all of sports, and as a result more Fortune 500 companies participate in NASCAR than any other sport.
[edit]
NASCAR versus Other Motorsports
NASCAR races take place mostly on oval tracks. These tracks are classified as short track (less than 1 mile), intermediate or speedway (1 to 2 miles) or superspeedway (over 2 miles). Road courses are any tracks having both left and right turns. Typical race speeds can vary from 90 miles per hour to over 200 miles per depending on the track. In the 1980s, the high speeds attained at superspeedways (Daytona and Talladega) forced NASCAR to implement power-reducing measures, resulting in the unique style known as restrictor plate racing.
The Sprint Cup series is comprised of 36 points races, comprising 34 oval-track races and 2 road course races. The schedule is one of the longest in motorsports, the Formula One has 18 races and the IRL schedule has approximately 20 races. Many Cup drivers also participate in Nationwide and Craftsman events.
NASCAR circuits differ from the rough terrain and sharp turns of Rally, and the complicated twists and turns of Formula One. NASCAR is not the only racing league to run a large number of races on oval tracks. Indy Racing League and IndyCar Series also runs many oval track races, although IndyCars usually average over 30-40 miles an hour faster than Sprint Cup cars due to lighter cars, high-downforce designs, and wider tires.
[edit]
Related Links