Gifts for NASCAR Fans
From Giftypedia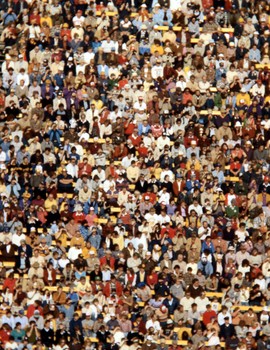 Buying gifts for the race fan in your life is not exactly hard. There are lots of products out here that any fan would love to have. There are just a few things you need to know before shopping.
Driver Loyalty – Most NASCAR fans are loyal to at least one driver possibly even two or more. What makes a fan loyal to a driver? Well that depends on the fan. Some decide loyalty based on nothing more than the manufacturer of the driver's car. For others it may be a driver they grew up watching, a driver they watched climb up through the ranks of NASCAR or a driver may be from their hometown. What ever it is that makes a fan cheer on his favorite and boo a competitor isn't as important as knowing who the fan is rooting for on race day.
Of course for some fans it isn't about who they want to win as much as it is who they don't want to finish first. You never want to make the mistake of giving them a gift from a driver or team they don't like. A lot of NASCAR fans feel as strongly about the driver they dislike as the one they like.
So before you head off to buy that gift for the NASCAR fan make sure you know what driver is okay to buy and which ones to avoid.
Know the Driver – Gift ideas are going to be easier to find for some NASCAR drivers than others. Some drivers have a name that is recognized immediately, these are the ones you will have no trouble finding gifts ideas for the race fan from. It's the driver that is just starting out or isn't as popular you are going to have to search a little harder for. Also keep in mind that drivers often change teams or sponsors so don't rely on looking for certain colors to recognize a driver, check the name also. In 2008 Dale Earnhardt Jr. went from driving the number 8 Budweiser car which is red to driving the number 88 Mountain Dew Amp/National Guard car which is either green and white or blue and white. Kasey Kane now drive the number 9 Budweiser car.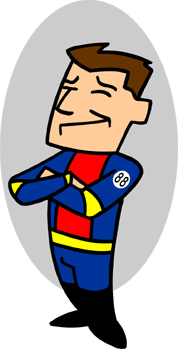 [edit]
Gifts for the NASCAR Fan
Track Pass- Track Pass allows the fan to listen to one of a number of drivers talk strategy with their crew. If he's wondering what his favorite driver's next move is in the final laps, there will be no more guessing.
Audio Scanner-If he's not at the race, maybe audio scanner is a better fit. Audio scanner lets your NASCAR fan use his digital radio tuner in the car tap into some of the play calls on the track.
Products from the favorite racer's sponsor- Drivers are sponsored by everything from beverages to power tools. Gift for the NASCAR fan from the sponsor of his favorite driver is one way to support the driver and he will be impressed you remembered who his favorite driver's sponsor is.
NASCAR IMAX DVD - Presenting racing from all angles and sounds, this IMAX production is full of race detail and THX surround sound engineering to make you feel as if you are part of the race. The full spectrum of NASCAR racing is touched within the movie, from the spirit of fan-hood to the science of drafting.
NASCAR Magazine Subscription NASCAR Scene offers a weekly subscription and NASCAR Illustrated offers a monthly look at NASCAR.
Racing School This might be for anyone who's ever even heard of NASCAR. Many tracks offer a chance to drive around the same tracks the NASCAR drivers race. This gift lets the fan be in the drivers seat.
Die Cast Cars Having a model car of his favorite driver is a must have for any fan. Many drives have different cars depending on sponsorship so getting more than one car is possible plus you have the 16th scale models and even 24th scale models, so you can even give them the cars in different sizes.
Apparel No die hard NASCAR fan can go to a race without wearing his favorite drivers color scheme and numbers. Fans can wear everything from hats and t-shirts to leather jackets supporting their driver. True NASCAR fans never tire of displaying their favorite driver.
[edit]
Related Links