Clever Online Shopping Tips
From Giftypedia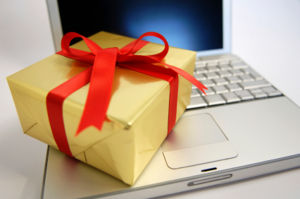 Shopping on the internet has become part of the everyday lives for many people. With online gift shopping you can compare prices, get safety information, research the product and have it delivered right to your recipient's door, all with the click of the mouse. As the number of online shoppers continue to increase each year, shoppers are always looking for ways to shop more efficiently and effectively.
Below are a few online shopping tips that can help in getting the most from your online shopping experience.

Tip #1 Know the Retailer
Always review the website before ordering. Look for an address and a toll free phone number. If in doubt, call them to make sure the company is legitimate. Understand their cancellation and return policies; do they give full refunds or only store credits? Read the website's Privacy Policy. Will they be sharing your information? If they do, you can expect to receive solicitations through emails (spam) or even phone calls. You can also check with the Better Business Bureau to check on the validity of the website.
Tip #2 Watch for Price Changes
When shopping online, many shoppers will leave items in their cart and come back later to purchase, and find the price has changed. Sometimes the price changes may be legitimate, but sometimes retailers will up the price, because they believe that shoppers are likely to purchase an item saved in a shopping cart. If you find yourself in this situation you may want to try to use another computer, or clear out your cookies and to see if the price will change.
Tip#3 Make Sure You're Safe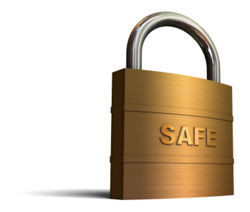 Having a padlock icon in the browser usually indicates that the retailers site is secure, but if you are not familiar with the store check with the Better Business Bureau. Make sure their address matches what is listed on the Better Business Bureau website, or just investigate them by doing a Goggle search with the retailer's name paired with "scam" or "ripoff" keywords. Always print out a copy of your order so that you have documentation of your purchase, and the retailers information. For more information on shopping secure websites check out Guidelines for Trusted Websites.
Tip #4 Get the Best Deals
If you have favorite stores that you frequent sign-up for their newsletter. These newsletters can offer discount coupons and notify you of private sales. If a retailer offers freebies, like gift wrapping, take advantage. Even if the item is for you, then you can recycle the wrapping. Don't get sticker-shock at checkout and find out shipping cost up front. Most retailers provide their shipping policies somewhere on their site, usually you can locate this information within FAQ's, customer service, or under help. Also, check out their return polices, and damage on delivery policies, as you do not want to be stuck with something you hate or that is broken. Use Coupon Codes whenever possible, these codes can provide special discounts or free shipping. If you want to find out if a popular online store has a coupon code, then visit RetailMeNot.com or SecretPrices.com where you can search for discounts easily. Or, using a search engine with the retailer's name and "coupon code" will sometimes turn up valid codes. Some Brick and Mortar stores have online sites, look for printable coupons that offer special discounts to online shoppers when they shop in the store. Many Brick and Mortar stores, with websites offer shoppers the ability to order online, then pick-up in the store. This service is a great savings since you have the convenience of online shopping with no shipping costs. Shop websites early in the day as shopping traffic is slow in the mornings, and many retailers will offer discounts that will not be available later in the day.
Tip #5 Check Shipping Time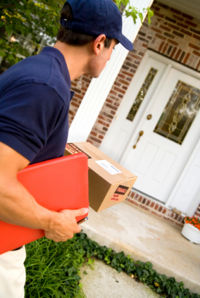 Check their site for information on how long it will take for your gift to be delivered. What delivery options do they offer? Make sure that their delivery times and methods meet your needs.
There are 2 factors that can determine when a gift will be received:

1.) When the product will leave the warehouse.
2.) The shipping method used. Just because a product is ordered does not mean it will leave the retailer's warehouse that day.
For example, personalized items may take a couple of days for them to customize before it will be shipped. Also, some products may not be kept in stock and may need to be special ordered. Once the product leaves their warehouse, then the shipping method used will determine how quickly it will get there.
Tip #6 Pay for Purchases With a Credit Card
Using your credit card gives you the ability to dispute the charge if something goes wrong. Protect yourself by using a pre-paid credit card, or using the same low-limit credit card when making purchases. By using the same card if you fall victim of identity theft, then it will be easier to clear up fraudulent purchases. Some sites will allow you to send them a check or money order, however, if you pay with check or money order, then you have little or no recourse if something goes wrong.
Tip #7 Save all Records
Remember to print or save all receipts from your purchase. Especially your order or confirmation number -- if something goes wrong in their computer system, having an order number is your best way to get quick help. Many sites will send a follow-up email immediately after purchase. Typically this email will contain your order number, contact information for questions and information on how to track the progress on their website. Emails may also be sent when the package is shipped giving when and how shipped as well as how to track the shipment. It is important to keep all these emails until the package is safely delivered and you know a return won't be necessary.
[edit]
Related Guides