Gifts for Back to School
From Giftypedia

It seems like not long ago the kids were counting down the days until summer vacation and now the school bells are ringing and it is time to get the kids prepared for the new school year. Whether sending a kindergartener off for his first day of school, a high schooler off to another year of school or getting ready to send your child off on his own to college, the options for back to school supplies have changed a lot in recent years.
There are quite a few "gifty" things you can do to turn those boring old school supplies into great back to school gifts. Many of these gifts for students will be used throughout the school year, so a good gift choice will get a lot of use.
Kindergarten/Preschool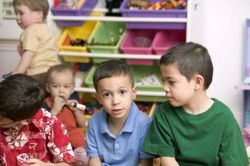 The back to school gift choices for preschoolers can range from making learning fun, highlighting the kid's personality, or those that help with organization and moving them into this next stage of their life. Common gifts for your kindergartner can be school supplies and items needed at school.
Gifts like a personalized pencil box filled with pencils, crayons and erasers, a personalized backpack to help carry their school supplies, or a lunch box can help your child express their individuality, show the world their favorite cartoon character or their artistic ability for the budding artist.
Educational gift ideas like an abacus or a LeapPad Learning system, games that help to teach letters and numbers or science kits can help make learning fun. To help them stay organized, an age appropriate day planner or a responsibilities chart will get them started off on the right foot.
Elementary School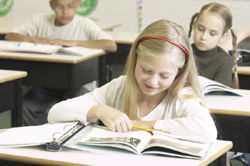 Like kindergartners, gifts for children going to elementary school are similar. Adding that little extra to a backpack or lunchbox with personalization or a favorite theme are fun and gifts that will be used all year long.
Lunch boxes have come a long way since the days of brown paper bags. Not only do you have the traditional metal square lunch box with a handle, but now "lunch boxes" come in such an array of styles you can coordinate with their outfit.
A good backpack with padded shoulder straps is always useful gift for the grade schoolers. If your child will not use both shoulder straps go with a sling bag that is designed to be carried with only one strap. A well-made backpack with survive several years of school with your child.
Clothes, folders, flash cards, fun pencil erasers and stickers are also commonly given for this age group. Also on the more practical side, a small desk they can call their own can help them have an organized place for their school work.
Middle School & High School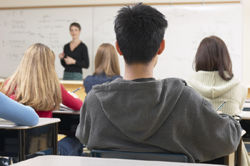 For those going to middle school or high school, gifts can include new clothes, shoes or the latest technologies for communicating. A new sturdy backpack is a practical gift, however, before making a purchase, check with the school to see if there are any rules and regulations on the types of backpacks allowed. Also, at this age, style and design may also be important factors. Depending on the grade level, your student may also be required to have a scientific calculator. Here again, you'll want to check with the school on their requirements.
After sleeping late all summer, an alarm clock to get them going in the morning would make a good back to school gift idea. For those who have a difficult time getting going in the morning, there are alarm clocks that will run away if you try to hit the snooze, clocks that will project the time on the ceiling, or if needed, an alarm clock that screams at you like a Drill Sergeant. These are sure to get them to class on time. On the gentler side, there are progression clocks that can gradually wake the sleepy student up by starting 20 minutes early and gradually getting louder and brighter.
A desk, bookshelf, Kindle or iPad would be a back to school gift to help with organization and provide storage space or book consolidation for a more organized study area. These space saver gifts are not only good gifts for the student, but also would make a great gift for you.
College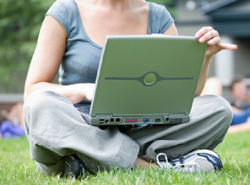 Help the college student stay on time with the Neverlate 7-Day Clock. This clock has seven different alarms for each day of the week, this is a great back to school gift for college students with varying class schedules.
Most colleges require students to have a laptop and some programs are now suggesting/requiring iPads. Check with the school to find out what kind of computer they recommend before you rush out to buy that Dell, Apple or Toshiba. College students also find Smart Phones to be a necessary piece of technology. With the ability to keep track of schedules, address and deadlines, college students can have all their information right at hand and no reason to forget an important project. If you're lucky, you may even get some fun impromptu texts from your college student.
Computer accessories are also good gifts for the college student. A well written paper isn't going earn a good grade without a printer. Make it easy for them to back up all their hard work on a flash drive or an external drive that connects through the USB port -- the more Gig the better.
Being away from home, they'll definitely miss the personal touch that only a Mom can provide. An occasional self care package or monthly gift box with some of their favorite goodies can be a welcome reminder of home.
Gifts for Teachers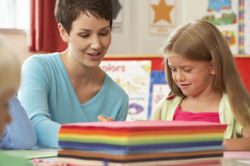 A great teacher is appreciated for molding the minds of children. Gifts for teachers go beyond an apple or scented candle. You can show how much you appreciate a teacher by giving a gift card to an office supply or educational store. Because of budget restrictions, many teachers wind up paying for needed supplies out of their pocket.
Educational stores such as Lakeshore and Teacher's Paradise sell gift cards on their websites, as well as Staples and Office Depot.
Related Links