Gifts for Exotic Pet Owners
From Giftypedia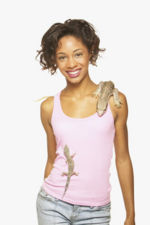 There are plenty of gifts and treats for the dog and cat owners out there, but what about
gifts for exotic pet owners
. Do you know a lizard-lover or a snake-handler? Several websites are dedicated to these often overlooked
pet owners
and the animals they love.
[edit]
Gifts for Reptile and Amphibian Lovers
For anyone who has a reptile or an amphibian as a pet, several websites are dedicated to gift-giving for them. From automotive accessories to ornaments, and license plate frames to frog trinket boxes the gift ideas for the exotic pet owner are abundant. An iguana jewelry box for her lizard earrings would show you may not understand her love of lizards but you understand her.
Most snake lovers are obsessed with creatures that have most of us running the other direction. They would appreciate anything snake related. For the snake lovers out there, having an extra place for the snake to play or hide in their cage would make a great item. They could even send you a thank you note on snake stationary. These are a few of the gifts this exotic pet owner would appreciate.
If you know someone who has a pet iguana, something as simple as a plate of mixed fruits and vegetables, especially acorn, squash, apples, grapes, bell peppers, broccoli and assorted greens would be appreciated by their owner. For pet lizards, crickets and meal worms make a tasty treat. Cage accessories make a great gift for the reptile-owner. Some cages even feature items such as a waterfall for to maintain humidity for these exotic pets.
[edit]
Gifts for Owners of Unusual Pets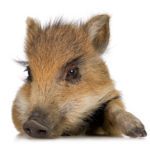 Potbelly pig owners will appreciate items to keep their overlooked pets happy. Items such as
hoof-moisturizer
, piglet feed and balls for the pig to play with are just some of the items for these pets. Pig earrings and mugs in the shape of a pig snout are quirky
gifts for these unusual pet owners
. A picture of the much loved pig in a piggy frame would please any pig lover.
Guinea pigs don't look anything like pigs but are still loved pets. The guinea pig owner can enjoy a calendar featuring their pet of choice or maybe even a Guinea Pig Crossing sign. A cavy clock would be a great gift for any guinea pig owner. The guinea pig can even enjoy the comfort of eco safe bedding made from recycled newspaper or wheat straw. A playpen would make a great gift for the pet owner and the guinea pig.
Know anyone who owns a pet skunk? There are several skunk themed items for the skunk lover. Everything from skunk socks and shirts to travel mugs and mouse pads. The skunk owner can even take this unusual pet for a walk in a roomy skunk stroller.

Just because someone loves and collects frogs doesn't mean it would be a great idea to buy one as a gift. Lots of people like the strange or unusual but don't actually want an exotic pet as a gift. As with any pet careful consideration should be made before you give a pet as a gift.
With the Internet, it is now easier than ever to be gifty to find accessories for not only these unusual pets, but for their owners as well.
[edit]
Related Items