Celebrity Birthdays
From Giftypedia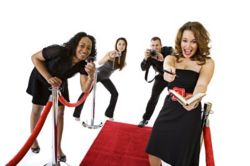 Ever wonder what celebrities have the same birthday that you do? Just want to know when your favorite movie star or athlete celebrate their special day? Well look no further than Gifypedia's celebrity birthdays by month. This is one of the most complete lists of famous birthdays around and is constantly growing so feel free to add the list! To begin, select a month below:
Celebrity Birthdays by Month
Find Birthdays by Year...
Related Items