Tips for Planning a Halloween Party
From Giftypedia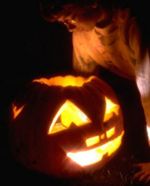 Halloween is one of the world's oldest holidays. Although Halloween always falls on October 31st, your party date may need to be adjusted to a Friday night or weekend to make it more convenient for guests.
Whatever theme you choose for your Halloween Party, be sure to grab some helpers and delegate. Make committees for both inside and outside décor, invitations, food, activities and games, prizes, and don't forget the clean-up crew!
Be sure to take lots of pictures. Create a picture area – graveyard, jail, stocks, background in a corner, and take pictures as the guests enter. Take shots of the guests during the party as well. The New York Institute of Photography has great tips for taking Halloween pictures.
Tips for Planning a Halloween Party
Halloween Party Theme Ideas
Creativity is the essence of a great Halloween party. Knowing what type of party-goers your guests will be is a big step is selecting your theme. Traditional or modern? Scary-based or Fall themed? Special theme or free-for-all? Costume or no - wait! Of course it has to be a costume party! It's Halloween!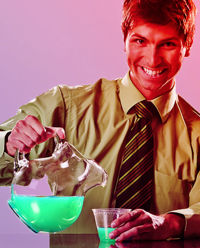 Create Halloween party favors that coordinate with your Halloween party theme. Place candy or small toys in a toilet paper tube. Wrap the tube in a party napkin and seal with string or small rubber bands.
Kids
Teens
Adults

Disney Movie
Harry Potter
Wizard of Oz
3 Ring Circus
Pirate Party
Monster Bash


Twilight
Dead Rock Star
Retro era – 70's
Mad Tea Party
Dress Up from the Neck Up
GLEEk Alert
Undead vs. Zombies


Bloody Banquet
Midnight Dreary
LOTR
B&W Horror Movie Night
Gothic Widow's Ball
Zombie Attack

Party Invitations
Crystal Ball - Recycle old CDs or cut a circle out of silver gift wrap. Write on the unprinted side.
Newspaper - Create a fake newspaper with your party as the headline.
Party Decorations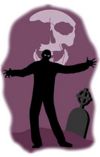 Create Halloween luminaries to line the walkway to your door.
Mood lighting – Use candles (battery candles are safer), colored light bulbs, cover light shades. Get old, used candles from a thrift store for that aged look.
Cover furniture with sheets or plastic tablecloths.
Fog Effect - Fill a slow cooker halfway with water and set on high. Add dry ice. (Never touch dry ice with bare hands.)
Games and Activities
Costume Contest with prizes for funniest, scariest, best couple, etc.
Find-A-Word with a Halloween Theme. The first to finish wins.
Pumpkin Painting Contest. To make it really different, buy some hard squashes in the weirdest shapes you can find.
Dress the Scarecrow Game. Split guests into teams. One person on each team is the Scarecrow. Provide each team with a box of clothing items. The first team to use all the pieces to dress their scarecrow wins.
Make a Mummy. Divide contestants into pairs. One is the mummy and the other is the wrapper. Provide lots of rolls of toilet paper. After a specified amount of time (like 2 minutes), whichever team has their mummy the most completely covered is the winner.
Halloween Party Food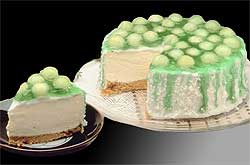 Coffin Cake - Cut a pound cake into a coffin shape and use dark icing to cover.
Midnight Dip – Black bean dip with blue corn tortillas.
Bloody Peanuts – Coat peanuts in BBQ sauce, spread on baking sheet and bake.
Ghoul-ade – Punch with a frozen hand, eyeballs, etc.
Nuclear Waste Punch - Add a clean glow-stick to your punchbowl.
Related Items
History of Halloween
International Halloween Traditions
Ways to Celebrate Halloween
Halloween Luminary
Carve a Pumpkin Day
October Holidays
Increase Your Psychic Powers Day