Tips for Buying Eco-Friendly Baby Gifts
From Giftypedia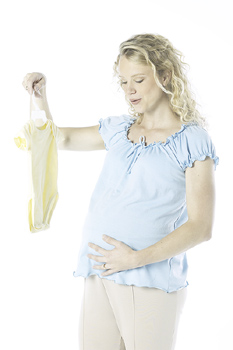 If you have been invited to a friend or family members baby shower, and they are living green and plan to raise a earth-friendly baby, you may wonder what to buy. Some eco-friendly new parents want guests to give charitable doantions instead of buying gifts, but if you are not familar with green living then you may wonder where to begin when shopping for the new baby. Here are a few tips that could make your shopping a little easier, and will make the new parents happy that you support their interest in helping reduce their baby's Carbon Footprint.
Buying Green Baby Clothes
Look for Organic Materials Grown

Certified Organic Cotton
Organic Hemp
Organic Bamboo
Organic Wool
Low Impact Dyes
Many websites offer eco-friendly baby clothes and products, PUR BÉBÉhas a wide variety of organic baby products, and many are made in the USA.
Buy Second-Hand Clothes

Children's Consignment Stores
Vintage Baby Clothes
Check Craig List
Local Mom's Club
Yard Sales
Check Online for Used Clothes gently-used.com
Natural Diapering
Cloth Diapers Made With Natural Materials

Buy Cute Diaper Covers
Consider a Diapering Service
Hybrid Diapers
Flushable Biodegradable Diaper Wipes
Natural diapering doesn't have to be the plain old cloth diapers with big safety pins. There are many fashionable and green alternatives. Check out GADBaby Diapers they offer many fun colors of cloth diapers and diaper covers that will keep any green-living, fashionista mom happy.
Natural Skin Care

Synthetic Fragrance-Free
Paraben Free
No Animal Ingredients or Testing
No Synthetic Colors
Hypo-Allergenic
There are many baby skin care products, but looking for natural ingredients along with no animal testing are great areas to start your search. EthicalSuperstore.Com and Greenfeet offer a wide selection of natural baby products that will keep babies skin healthy and smooth.
Natural Baby Nutrition
Homemade Baby Food

Buy Certified Organically Grown Food
So Easy Baby Food Kit Fresh Baby

Organic Baby Food and Formula
Feeding baby can be healthy, easy and be within the living the green life standards. Making homemade baby food can be quick and easy if you stick to buying locally grown organic foods, and freezing baby food cubes. These cubes will make feeding baby simple and quick. If you are short on time there are many healthy organic packaged baby food products that offer convenience and healthy ingredients that will make for a healthy and happy baby.
Related Articles