Bosses Day Etiquette
From Giftypedia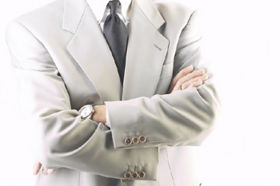 Surviving Bosses Day
There's no escaping Bosses Day. The days are counting down and you must decide whether or not it is proper Bosses Day etiquette to give your boss a gift. So how do you show your appreciation but avoid the hype associated with Bosses Day?
While gifting in the office always presents a challenge, Bosses Day etiquette allows one day a year that it is OK to give your boss a gift. First of all, remember that you are under no obligation to gift. But bosses are people too, and odds are he will come to work expecting a little something. A token of your respect is always appreciated and can help strengthen your office relationship. Opting not to participate may cause you to look unappreciative.
Things to Think About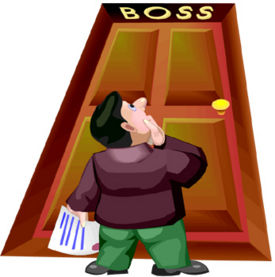 A business gift is a powerful tool.
A thoughtfully selected gift can cement a relationship but an error in judgement could potentially harm your career. When deciding on a gift, take your boss's personality and hobbies into consideration - does he have a good sense of humor, is he adventurous, love the outdoors, enjoy sports or basically hard to buy for?

Don't break the bank for Bosses Day.
An extravagant gift from an individual employee may embarrass the boss and send him/her the wrong message. Anyone who strikes out independently to buy a lavish present identifies himself or herself as a "brownnoser." To be safe, stick with cards or small, inexpensive gifts. These are perfectly acceptable from individual employees, especially if gifting is the office tradition for Bosses Day.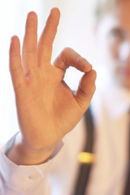 Group Gifts
Employees wishing to avoid the awkwardness of the holiday but wishing to show their appreciation are opting for group gifts. Participating in a group gift eliminates gifting for brownie points and allows for one nice gift which shows genuine appreciation.
Humorous and wacky gifts for the office are popular gifts to give for Bosses Day and provide a day of fun for the employees as well as the boss. Just don't go overboard. While it is OK to have a little fun at your boss's expense, be wary of opening him/her up for needless ridicule.
This October, forget the hype previously associated with Bosses Day - stand up and be counted! Celebrate your employment, appreciate your manager and make Bosses Day more than just another day at the office!
Related Items