Charitable Gift Giving That Gives Back
From Giftypedia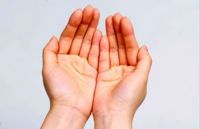 Need a gift for someone who doesn't need any more "stuff"? A parent or grandparent whose house is already overflowing with knick knacks, or an older couple who doesn't need a new blender for a wedding gift? Someone who is very eco-conscious or is downsizing their possessions? Some people prefer gifts that give back. Giving charity gifts is a great way to give a gift that will also give to someone else. Whatever name this type of giving is called, Altruistic Gift Giving, Alternative Gift Giving, or Charitable Gift Giving this is a way to give a gift that is meaningful and has significance. There are a variety of gifty ways to give meaningful alternative gifts that are perfect for any occasion or gift-giving opportunity.
Creative Gifts with Meaning
Creative Ways to Support Charitable Organizations

For a Nature Lover, donate to a local, state or national park.

For a family member with a Medical Condition, donate to medical research in that field.

Donate to a Children's Charity in their name.

For a New Baby Start a College Fund in the child's name.

If you don't have money to give, join a walk or a race for a local charity in the name of the recipient.

Write an IOU or coupon for babysitting, pet care, house cleaning, a ride to the store -- whatever you have to offer.

Host an Alternative Gift Fair.

Create a Charity Gift Registry for your wedding, these types of registries are also known as Alternative Registries.

Tip: If you do not know which charity your gift recipient supports then left them choose, buy a gift card or personalized certificate from CharityGiftCertificates.org and they can choose from different charities.
[edit]
Related Items