Book Lovers Day
From Giftypedia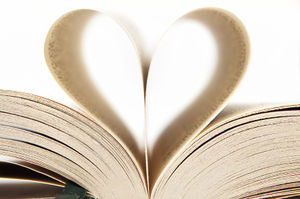 When Celebrated
First Saturday in November and/or August 9th
Gifty-ness

About the Holiday
Book Lovers Day is a holiday for all book lovers and reading. Reading is a great relaxing hobby and also an important one. Reading can also be informative and educational. Grab a book and find a nice relaxing quiet spot to read. Or, use this holiday as your motivation to start a neighborhood book club.
Children who read the most, read the best regardless of their social level.
Fifeteen yearold students whose parents read to them often in their first year of school show markedly higher PISA scores.
Children learn an average of 4-12 thousand new words each year through reading.
Early books didn't have titles, authors or anything printed on the cover.
Books used to be shelved backwards with the spine in back and that pages toward the front.
The first ebook was patented in Spain by teacher Angela Ruiz in 1949 to decrease the number of books her students had to carry.
One tree can produce about 50 books.
On average in the US, 57 books are purchased per second.
It took Noah Webster 36 years to write his first dictionary.
Gift Guidelines

Book by a favorite author
Book light
Bookmark
Gift card to favorite bookstore
Subscription to book club
Kindle or similar reading device
An ebook

Related Holidays
References
August Info & More Holidays
Birthstone:
Flower:
Zodiac:
Jul 23 - Aug 22



Leo

Aug 23 - Sep 22



Virgo