Tips for Planning a Sweet 16 Birthday Party
From Giftypedia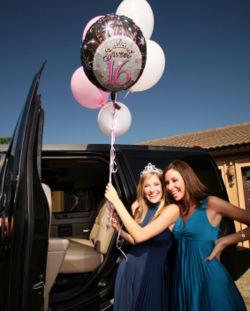 This milestone birthday symbolizes the beginning of womanhood, it celebrates the transition from girl to young woman. The idea of a sweet 16 party originates from the debutante seasons in England when young women were introduced to society. Sweet 16 parties were very popular in the mid twentieth century. Popularity wained until pop culture brought back the idea of having a sweet 16 party. The sixteenth birthday party is the American version of a Quinceanera. Planning the Sweet 16 party is not something that should be done at the last minute. Most girls are looking forward to the party well before their birthdays. Proper planning can make the Sweet 16 party memorable for the girl and less stressful for the parents.
Planning the Sweet 16 Party
Tip #1 Pick a Theme
The theme of the party will set the tone for the location, invitations and food. A theme will make the party more memorable and special for the birthday girl. Be creative, request the guest wear a theme-appropriate outfit.
Popular Themes
Masquerade Ball
Hawaiian Party
Fiesta
Movie Night
Spa Day
Tea Party
Tip #2 Decide on the Date and Time
Depending on the date of the 16th birthday scheduling the party can be a challenge. Is the birthday around any holidays or other events that would keep friends and family from attending the party. Choosing the weekend before or after the actual birthday can allow for more flexibility with the time of the party.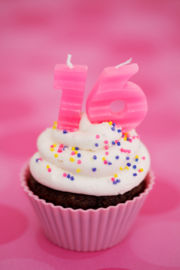 Tip #3 Finding a Venue
This party is a large event in a girl's life. You should try to be creative when it comes to picking a location for the sweet sixteen Party. Consider using your home and yard, a church banquet hall, a local park, community center, beach or restaurant. You can also call your local parks and recreation office to find out about little-known facilities that may be in your community.
Tip #4 How many to Invite
How many people to invite will depend on the birthday girl. An outgoing girl will enjoy more people at a party than a shy girl who would be happy with a few close friends and family.
Tip #5 Invitations
You need to purchase or make invitations. Making the invitations it is something the birthday girl should do, unless it is a surprise party. You don't have to be an artist to make quality invitations, just do something that suits the girl's personality. Make sure you request RSVP's as soon as possible.
Tip #6 Food
Almost anything is acceptable from a seated formal event to a buffet, or finger foods. You just need to be sure the kind and style of food served, and the way it is served flows well with the party.
Sweet 16 Gift Ideas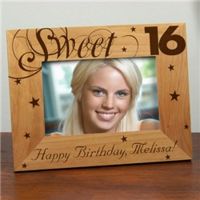 Birthstone Jewelry
Bouquet of 16 Flowers
Anything with the 16th birthday theme
Spa Gifts or Experience Gift
Journal
Candles
Related Articles