Dogs in Politics Day
From Giftypedia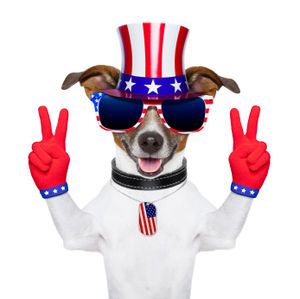 When Celebrated
Always on September 23rd
Gifty-ness

About the Holiday
Dogs in Politics Day is about dogs that were part of the presidential family. On this day in 1952, Richard Nixon gave a speech to assure the public that he had not received illegal campaign contributions for personal use. However one "gift" he received was a dog that his daughters named Checkers. He said they would be keeping the dog. The speech became known as as the "Checkers speech."
Of course Nixon wasn't the only President to have a dog. Franklin Roosevelt used to take his dog Fala for rides around Hyde Park and George H. Bush's dog Millie wrote a book. Just to name two other famous presidential pets.
This day is also referred to as "Checkers Day."
September Info & More Holidays
Birthstone:
Flower:
Zodiac:
Aug 23 - Sep 22



Virgo

Sep 23 - Oct 23



Libra