Costa Rica Gift Giving Customs
From Giftypedia
TRAVEL TO COSTA RICA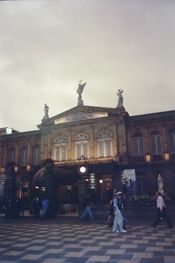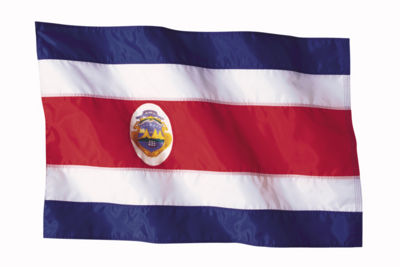 Flag of Costa Rica:
Capital: San Jose
Official Language: Spanish
Currency: Colón
Official State Religion: Catholicism

Tourism
Visually breathtaking, Costa Rica is home to an incredible variety of plants and animals. Approximately one quarter of this country is protected in national parks and other areas. Thus, tourism in Costa Rica is one of the fastest growing economic sectors of the country, and is widely considered as a popular nature travel destination.
GIFT GIVING IN COSTA RICA
Traditional Costa Rica Holidays
Día de San José —Saint Joseph is the patron saint of the capital city San José, and the day is recognized nationwide by Catholics with special masses (especially in the many other towns and communities named San José). It is an official business, bank and school holiday in the capital.
Easter Holy Week The most significant holiday in this largely Catholic country, most businesses will close for the entire week preceding Easter, known here as "Semana Santa", or "Passion Week". This is a wonderful time to watch the beautiful processionals that take place in all parts of this amazing country. Often, dramatic enactments of the Crucifixion and Resurrection of Christ also take place. Many businesses close for the week. Costa Rican citizens typically take advantage of these days for a mid-summer vacation to the beach or mountains. [1]
September 15th: Independence Day Costa Rica gained independence from Spain on the same day as the rest of Central America in 1821. The nationwide celebration starts with parades, traditional dancers, and street parties and culminates with the arrival of the Freedom Torch in Cartago (delivered from Nicaragua by relay runners) when everyone in the country stops and simultaneously sings the national anthem. Children later enjoy parades where they carry small lanterns through their towns.
Christmas Christmas Week — Although not an official holiday the week preceeding Christmas is so commonly observed that it might as well be. A very popular time for Ticos (a common word many natives here use when referring to themselves) to head to the beach. Christmas Day contains family-oriented celebrations with trips to the beach and the eating of apples and grapes.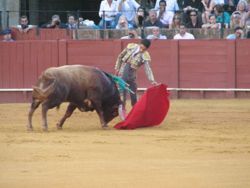 Costa Rica is a primarily Catholic nation, and Costa Rican citizens observe Christmas with exuberance. Christmas in Costa Rica is a vibrant time: a celebration of the season, of lights and music, and of course, family togetherness. Costa Rica citizens often decorate fragrant cypress trees with ornaments and lights. Nativity scenes are a standard Christmas decoration. Offerings such as fruits and little toys are placed in front of the nativity scene. Christmas gift giving in Costa Rica takes place after the baby Jesus figurine is placed in the nativity on Christmas Eve, when He brings presents to the children, rather than Santa Claus.

The Costa Rica Christmas season doesn't end until January 6, when the three wise men are said to have greeted baby Jesus. Bullfights are another traditional event during the Costa Rica holiday season. Tamales are a staple of the Costa Rican Christmas dinner, as well as pastries and other desserts such as Tres Leches Cake.[2]



Traditional Costa Rica Culture
Pura Vida Pronounced (POO-rah VEE-dah), is an acknowledgement of the Costa Rican attitude towards life, and holds so much importance here, that it requires it's own explanation! Literally translated, the words mean "Pure Life". Natives here use this friendly expression as a greeting, a farewell, or to show their contentment. Often misconstrued by foreigners, "Pura Vida" to Costa Ricans holds a philosophy of strong community, perseverance, good spirits, enjoying life slowly, and celebrating good fortune. They use it to say, "I'm doing alright", "I'm doing perfect" and "Thank you". Visitors who use the expression properly will frequently get a big smile in return. [3]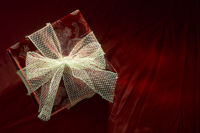 Gift Giving Etiquette
[4] Gift giving in Costa Rica is customary, and is considered standard for business negotiations. The price range for your gift should fall somewhere between $10 and $50, and it's very important to always have the gift wrapped in nice paper. Keep in mind that the thank-you note holds high importance here, and should never be overlooked.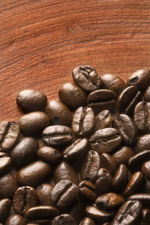 Gifts To Avoid
There are few gifts that would be inappropriate in Costa Rica. A country renowned for its fruit and coffee, giving gifts in Costa Rica such as this would not be wise, and may even be offensive. Gifts should never be wrapped in black or purple wrapping paper due to the two colors' significance during Holy Week. And, in business, it may be best to use caution as a man giving gifts in Costa Rica to a female colleague. In order to avoid any misunderstanding about the nature of the gift, you may want to consider presenting the gift on behalf of your wife or secretary.
References
Related Items