Single Tasking Day
From Giftypedia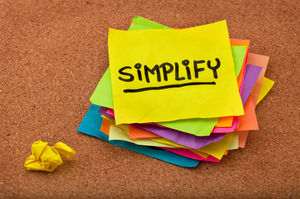 When Celebrated
Always on February 21st
Gifty-ness

About the Holiday
Single Tasking Day is the day to do just one thing at a time. Multitasking makes it hard for the brain to focus, predisposes us to error, and makes it harder to learn new information. Multitasking also causes projects to take longer to complete because we are constantly starting new and having to refocus. The term multitaskers was coined by David Strayer who is a cognitive neuroscientist and professor at the University of Utah.
Dr. James Rouse, naturopathic doctor, author of Think Eat Move Thrive, and co-founder of Healthy Skoop says that "We finish about 50 percent less when attempting to tackle a few duties at once, instead of focusing on each one individually".
If you think there is something wrong with you because you have trouble multitasking you are not alone. Actually Only 2% Of People Can Actually Multitask. So take this day to concentrate and complete one task at a time and don't feel guilty about it.
Gift Guidelines

Time saving gadget
Hammock

Related Holidays
February Info & More Holidays
Birthstone:
Flower:
Zodiac:
Jan 20 - Feb 18



Aquarius

Feb 19 - Mar 20



Pisces