Fun Facts About Names Day
From Giftypedia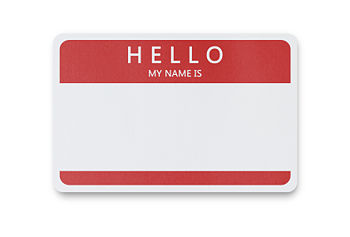 When Celebrated
Always the Monday of Celebrate Your Name Week (first full week of March)
Gifty-ness

About the Holiday
Fun Facts About Names Day is day to explore for interesting facts about names. These can be facts about your name (first or last), about a friend or family member's, or about names in general. Below are some ideas...
What does your name mean?
What famous people have shared your name?
Was your name changed when it was Americanized?
What other words or phrases can you make from your name by rearranging the letters?
Does Pigpen in the Peanuts cartoon (or other cartoon/fictional characters) have a last name?
What were the names of the dogs who lived in the White House?
This holiday is part of the Celebrate Your Name Week (CYNW) which was established in 1997 by onomatology hobbyist Jerry Hill.
Gift Guidelines

Baby names book
Book of name meanings
Research fun facts about someone's name and print it out for them
Membership to Ancestry.com
Family tree plaque

Related Holidays
March Info & More Holidays
Birthstone:
Flower:
Zodiac:
Feb 19 - Mar 20



Pisces

Mar 21 - Apr 19



Aries