Chocolate Day
From Giftypedia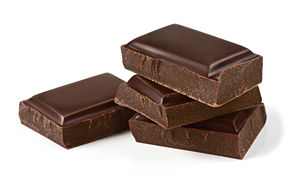 When Celebrated
Always on July 7th
Gifty-ness

About the Holiday
Chocolate Day is a holiday nearly everyone can appreciate. From white chocolate, to milk chocolate, to peanut butter and chocolate, to dark chocolate, its varied tastes are an international treat. Celebrate this holiday by having and sharing your favorite chocolates.
This holiday is said to have been started by the National Confectioners Association.[1] It also appears that the date of July 7th is significant as that is referenced as the day that chocolate was introduced to Europe in 1550.[2]
There is quite a bit of discrepancy surrounding the date of this holiday. A variety of sources claim a National Chocolate Day as one of a number of dates including October 28th, December 28th, or December 29th. Given the significance of July 7th date and the lack of a clear alternative, we find the July 7th date more compelling.
Gift Guidelines

Chocolate
Book on making chocolate
Trip to a candy store

Related Holidays
References
↑ Candy Addict: An excuse to eat chocolate: Chocolate Day by Traci, July 6th, 2007
↑ Grosse Pointe News: Honoring chocolate by A.J. Hakim, July 7th, 2011
July Info & More Holidays
Birthstone:
Flower:
Zodiac:
Jun 22 - Jul 22



Cancer

Jul 23 - Aug 22



Leo