Yom Kippur
From Giftypedia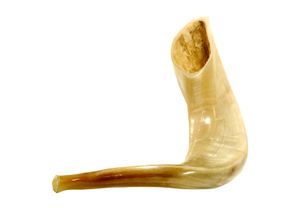 When Celebrated
The holiday is observed on the tenth day of Hebrew month Tishri (September or October), or the seventh month. Below are the upcoming observances using the Gregorian calendar...
2014: October 3rd-4th
2015: September 22nd-23rd
2016: October 11th-12th
2017: September 29th-30th
2018: September 18th-19th
2019: October 8th-9th
With the Jewish calendar, the holiday dates shown above begin at sundown, continue through nightfall the next day.
Gifty-ness

About the Holiday
Yom Kippur, or the "Day of Atonement", is the most important and sacred of holidays for the Jewish people; it is a day when the Jews consider themselves closest to God. The holiday is observed on the tenth day of Tishri or the seventh month, as detailed in a passage from the Book of Leviticus. Repentance and reform are the central themes of this day, providing a time each year for one to atone for his or her sins against God.
Traditions associated with Yom Kippur include girls and their mothers lighting candles and reciting blessings, asking for and giving of honey cakes, ritual bath (Mikvah), fasting and prayer. The holiday ending is called the Ne'ilah where the shofar (ram's horn) is sounded.
See our History of Yom Kippur article for more information and background on this holiday.
Gift Guidelines

Related Articles

Related Holidays
September Info & More Holidays
Birthstone:
Flower:
Zodiac:
Aug 23 - Sep 22



Virgo

Sep 23 - Oct 23



Libra