Workaholics Day
From Giftypedia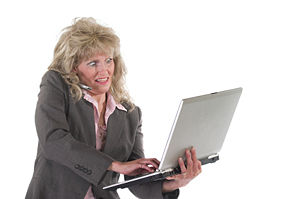 When Celebrated
Always on July 5th
Gifty-ness

About the Holiday
Workaholics Day was created to honor all those hard working people that "burn the candle at both ends" and are addicted to work. We all know a few work-a-holics; here are a few ways to identify them...
They are the first to arrive at work and typically the last one to leave.
They canceled their vacation because they felt as though they had too much work to complete.
They know the name of the person that cleans the office at the end of the day. This person asks them each day to move so that they can clean their work area and if they would mind locking up when they leave.
Gift Guidelines

Large capacity coffee mug - to keep them fueled
Digital Picture Frame filled with pictures of family and friends - so they can remember what they look like.

Related Holidays
July Info & More Holidays
Birthstone:
Flower:
Zodiac:
Jun 22 - Jul 22



Cancer

Jul 23 - Aug 22



Leo