Root Beer Float Day
From Giftypedia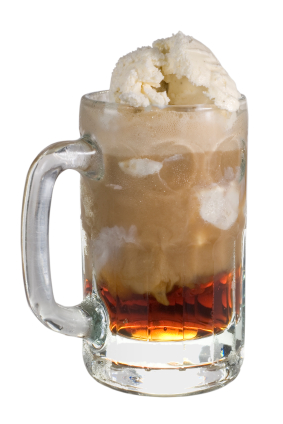 When Celebrated
Always on August 6th
Gifty-ness

About the Holiday
Also known as a "black cow", the root beer float is one of America's favorite treats, traditionally made with vanilla ice cream and root beer.
According to legend, Frank J. Wisner, producer of a line of naturally flavored, naturally carbonated premium soda waters in Cripple Creek, Colorado, was inspired to create the concoction in 1893 when a full moon's glow reminded him of a big dollop of vanilla ice cream floating on top of the blackened Cow Mountain before him. When he returned home, he added the ice cream to the soda water flavor the town's children liked best - Myers Avenue Red Root Beer. The result was an instant hit and the local children christened the invention the "black cow".
To this day, children of all ages continue to love the combination. Root Beer Float Day is a perfect opportunity to raise your float glass to Mr. Wisner for his remarkable contribution of culinary greatness.
| | |
| --- | --- |
| Gift Guidelines | Related Holidays |
August Info & More Holidays
Birthstone:
Flower:
Zodiac:
Jul 23 - Aug 22



Leo

Aug 23 - Sep 22



Virgo